2014 Renault Clio Cup - Price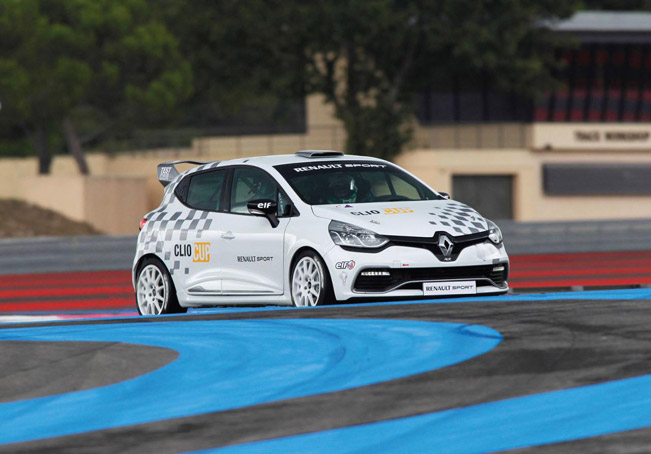 "We've enjoyed 22 fantastic years of Renault UK Clio Cup racing and the brand new Clio Cup race car is an incredibly exciting new chapter in the story for everyone", commented Renault UK Communications Director Jeremy Townsend.
"We will continue to run the existing car in the British championship through 2013, with the intention to then introduce the new turbo-charged Clio Cup car the following season. Getting the timing right is very important, the car will race in the Clio Eurocup next year so our teams in the UK will have ample opportunity to see it in action ahead of its planned 2014 UK debut.", Mr. Townsend added.
The car is currently put on various test including different race courses. It will hit the market in September, next year with price of €37,800 (excluding VAT), which is a lot, but for such amount of money you will get superfast road car.
Talking about power, the new Clio Cup has a turbocharged 1.6-liter four-cylinder engine with 220HP (161 kW) and 270Nm (199 lb-ft) of torque. The engine is mated to a 6-speed sequential gearbox. The car is FWD, but it has a LSD (limited slip differential) granting maximum traction at every conditions.
The Clio Cup also comes with complete high-performance brake system from AP Racing. The suspension features ZF-Sachs adjustable dampers. Last, but not least is the data acquisition system with a dashboard-mounted display giving all needed information to the driver.
The exterior of 2014 Clio Cup boasts new front fascia, a roof-mounted scoop and 17" Speedline Corse alloy wheels fitted with performance tires. There is also a rear wing, which is not only for good looks, but provide 40 kg  of downforce at speeds of over 200 km/h.
Source: Renault