2015 Ford F-150 Comes With Improved Air Flow Technology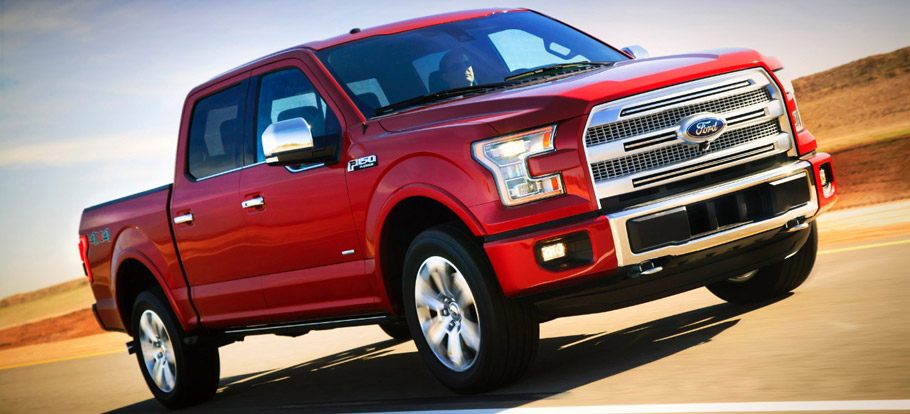 2015 Ford F-150 is definitely one of our favorite light-duty trucks. And now it comes with even more upgrades, especially made to bring even more aerodynamic features. Ford incorporated a special air curtain technology, which first was shown with the latest Ford Mustang. The technology itself allows air to flow through a special vent underneath the headlamps and go out around the wheels. This will help some smoother air movement and will improve the driving experience. Or at least it is expected to do it.
2015 Forf F-150 and the air affair
And by incorporating such a technology system into the F-150, Ford engineers managed to reduce the drag and deliver some improved gasoline consumption. In fact, the team managed to create the best-in class EPA-estimated rating of 19 mpg city and 26 mpg highway with the 2.7-liter EcoBoost V6 engine.
SEE ALSO: Ford Mustang Offers an Online Ride Across Silverstone Track!
In fact, not many people know, that the rotating wheels are major source of drag. And with the enclosing the wheels in skirts, the flow is now smoother and works incredibly well with numerous vehicles, but not with a machine like 2015 Ford F-150. So, the team went for a different approach.
Now the horizontal slots underneath the headlamps channel some air from the front to the opened wheel wells. This helps directing the air channel to outer surface of the tire. So, all this complicated process helps lower the friction of the F-150. Interesting, right?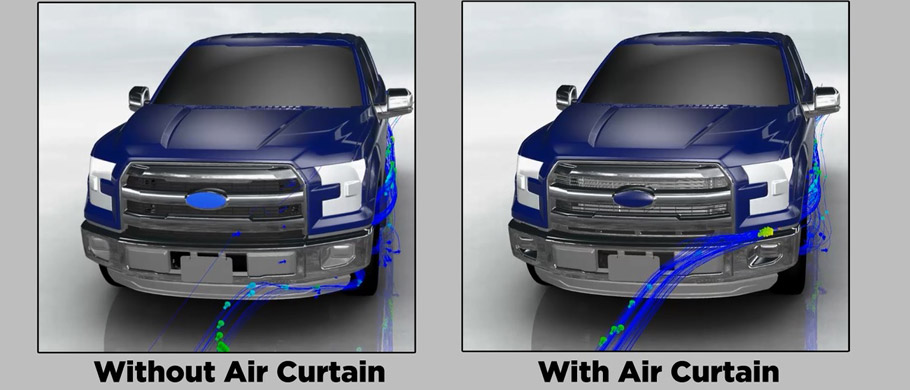 But this is not all. 2015 Ford F-150 now offers and more aerodynamic upgrades. For example, the flush-mounted windshield eliminates the need of molding. Furthermore, the tailgate top is restyled to serve as a spoiler, which gives air, that reduces the turbulence behind the vehicle. Cargo box is now narrower than the cab, which further enhances the airflow, while the trim piece prevents air from getting trapped inside. And the rear corners are especially designed to break off the air in much more efficient way, that reduces the turbulence behind the F-150.
With all these tweaks and upgrades, the 2015 Ford F-150 confidently defends its position as one of the most reliable and efficient light-duty truck.
Source: Ford