2015 Ford Mustang - Options List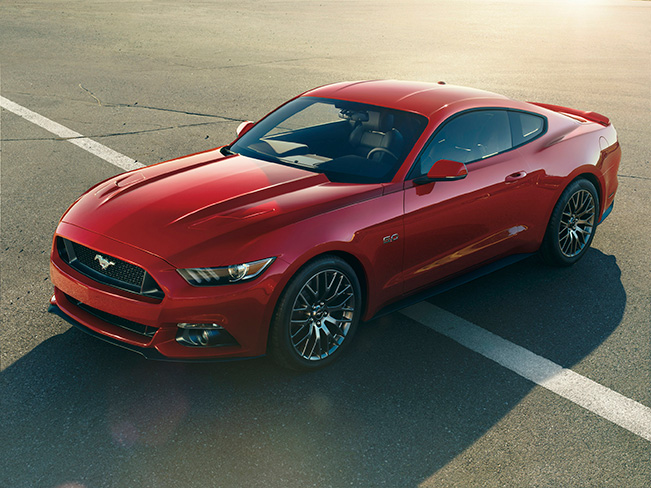 The options list for the all-new 2015 Ford Mustang has been published by MustangG6. Although the manufacturer didn't release any details, the new Mustang can be equipped almost with everything that you need.
2015 Ford Mustang will be available in 10 colors and the options list will include Recaro Seats, All Weather Floor Mats, Spoiler Delete, Engine Block Heater, Enhanced Security Package, Automatic Transmission, 3.55 Limited Slip Differential, 3.73 Torsen Differential, DRL's, Smokers Package, 18" Aluminum Wheels, Spare Wheel/Tire, GT Performance Package and Reverse Park Assist.
The Premium GT options include Adaptive Cruise Control, 19" Painted Aluminum Wheels, 20" Machined Aluminum Wheels, Premium Trim CAG, Navigation System, 50th Anniversary Package (19's & 50th Annv Mats, seat/door trim).
No words about pricing for the 2015 Ford Mustang and its extras, but the information will be revealed soon.
Stay tuned!
Base model GT options:
Recaro Seats
All Weather Floor Mats
Spoiler Delete
Engine Block Heater
Enhanced Security Package
Automatic Transmission
3.55 Limited Slip Differential
3.73 Torsen Differential
DRL's
Smokers Package
18" Aluminum Wheels
Spare Wheel/Tire
GT Performance Package
Reverse Park Assist
Premium GT options:
Adaptive Cruise Control
19" Painted Aluminum Wheels
20" Machined Aluminum Wheels
Premium Trim CAG
Navigation System
50th Anniversary Package (19's & 50th Annv Mats, seat/door trim)
Source: Mustang6g