2015 Ford Mustang GT - Electronic Burnout Control System [video]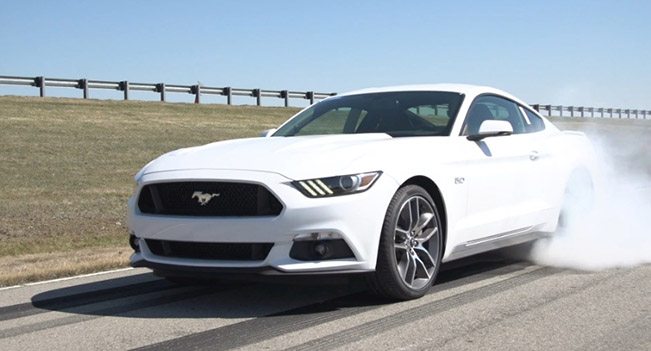 Ford US has won my heart with their latest technology called Electronic Burnout Control System. This is probably the best feature that car can have and will make you smile all day long, especially if you are behind the steering wheel of an all-new 2015 Ford Mustang GT.
The Electronic Burnout Control System is essentially a line-lock, which keeps the front brakes locked while releasing the rear brakes. The driver can hit the accelerator to do a burnout without having to balance one foot on the brake and the other on the gas. This also protects your rear brake pads and the clutch.
Of course, the spectacular system is  "intended for use only on racetracks". The 2015 Mustang GT is powered by the upgraded 5.0-liter V8 engine – 420HP (310 kW) and 530 Nm (390 lb-ft).
"We're using advanced controls technology for the all-new Mustang to provide some of our most dedicated fans with an industry-first feature they can use when they go to the track. With electronic line-lock, customers who drive their Mustangs to work all week and then compete on the weekends will appreciate not having to modify their brake systems to be able to do effective tire prep at the drag strip.", commented Mustang Chief Engineer Dave Pericak.
Enjoy!
Source: Ford