2015 Ford Mustang on the Street [VIDEO]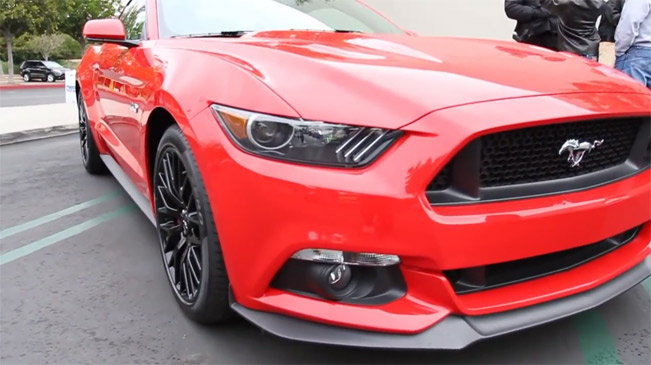 You know how YouTube is full of people that do "unboxing" videos of phones, game consoles, watches, pens... you name it. It's supposed to be a constructive and consumer friendly commentary on this world full of choices and decisions. What's more, the reviewers go through every single detail like stickers, and manuals, and packaging, and delivery and guarantees. How far we've come with the internet, haven't we?
So here's a video of the 2015 Ford Mustang which pretty much has the same premise. Sort of. There's no actual unboxing happening, but the Mustang is still so fresh and so new, that it might as well be in a box. There's no commentary either. Instead, the pony is left to introduce itself with a gurgling noise and a rumbling shout. Maybe it's nothing like the unboxing videos, what do we know? As far as we're concerned, though, that's good enough consumer advice right there.
We are willing to bet that this one here has the V8 in its belly. Maybe, due to the vastness of the internet, there might be videos out there of the Ecoboost version of the stang, but do you really want to find it?
The Mustang V8 engine has 5.0-liters of displacement and churns out 420 hp and 529 Nm of torque. An automatic gearbox with paddle shifters is available as an option. The front of the pony has a new perimeter subframe that stiffens the front structure yet reduces the overall weight. The back axle is mounted on an integral-link independent suspension, and its geometry, springs, dampers and bushings all have been specifically designed for high-performance cornering.
Regardless of all the fancy tech, though, a muscle car is a muscle car. Just sit back and enjoy
Video source: SotA1080 via YouTube