Chip Foose's SEMA Mustang Awarded "Best of Stand Design"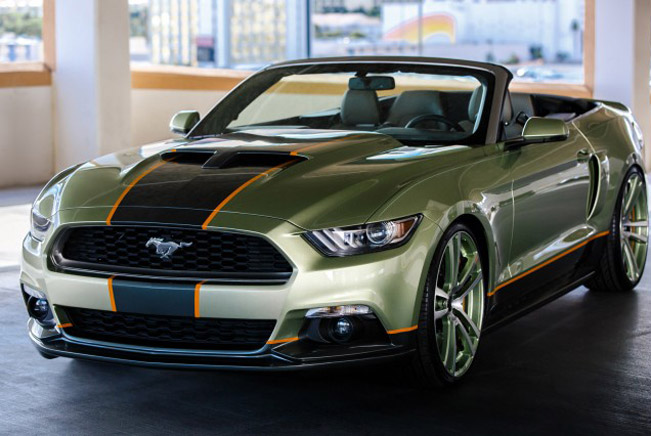 What has slipped through our fingers this SEMA show is the project presented here. Do you know who Chip Foose is? If you don't: he is an automotive legend and hot rod hall of famer for his incredibly creative and unique designs. So it is no surprise that his design for the event was unique and that it deserves some attention. The project is based on a 2015 Ford Mustang Convertible, and by far we haven't seen many cabrios at this year's SEMA.
Foose entirely overhauled the exterior of it with parts from the MMD by Foose collection. The goal of this action was to give the car a sense of the hot rodding culture that Chip is all too familiar with.
To be more precise, the front of the Foose Mustang is highlighted with a lower front chin spoiler and hood scoop. These two elements keep the clean look of the S550 Mustang and at the same time they also give it more individual appearance.
Furthermore, thanks to the used side scoops and a rocker panel the Mustang got a brand new side appearance. Its lines became more pronounced, and more importantly draw the attention of the on who's looking at the rear spoiler.
Another interesting fact is that Ford awarded Chip Foose the "best of stand design" with this '15 convertible. The greatest news however is that the used MMD parts will be available for customers, which will have the opportunity to customize their own 2015 Mustang.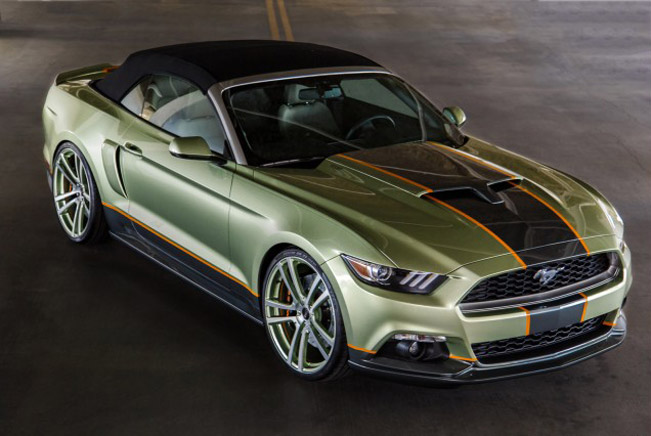 Source: Chip Foose