2015 Ford Ranger Shows Glimpse of its new Face [VIDEO]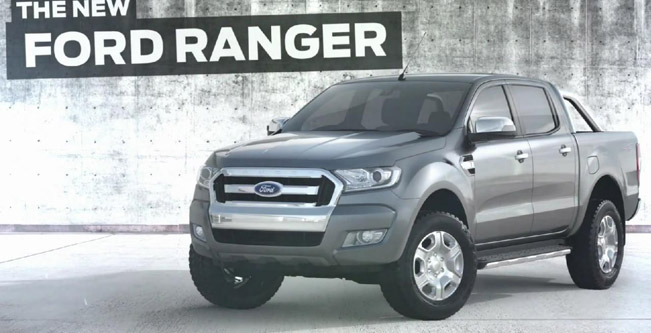 Ford Asia Pacific has just release a sneak peek of the 2015 Ford Ranger. At the official facebook page of the car there were also revealed a couple of additional images. Ford promises that this car will deliver smarter drive, will also challenge conventions and will achieve more. This is the entire information released so far, so there are still a lot of question marks. The showed facelifted pickup is the T6 trim level and won't be distributed in this form in the United States. There it is more common as 2015 Everest, and to be more precise – it is based on it.
However, they share many similarities. The new Ranger definitely looks more rugged and we also hope to see pretty much well modified interior. The pickup is characterized by grille with three floating slats. They are reminiscent of those on the previous F-150.
Before the official details on the powerplant range we can only guess. The previous generation version is powered by 2.2 liter turbodiesel engine, which produces 150 horsepower (110 kW) and 375 Nm (277 lb-ft). There is also the option of the 3.2 liter TDiC unit producing 200 horsepower (147 kW and 470 Nm (346 lb-ft) of torque. Both units can be linked to either a six-speed manual gearbox or an automatic transmission.
Ford Ranger is a nameplate that has been used on three distinct model lines of pickup trucks sold by Ford. Originally, the name was used by the short-lived Edsel Ranger, and then later referred to a version of the Ford F-Series sold in North America between 1965 and 1981.
Ford repurposed the name "Ranger" in 1982 for the 1983 model year for a compact pickup truck sold in North America and later parts of South America. Since 1998, Ford has offered a separate model of Ranger sold internationally.


Video Source: YouTube
Source: Ford Asia Pacific via autoblog.com