2015 Hyundai Sonata Hybrid Debuts in Seoul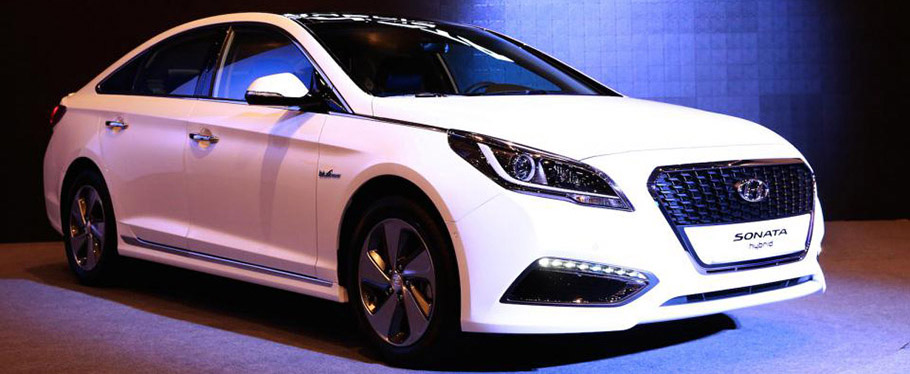 Hyundai has took the wraps off of its 2015 Hyundai Sonata Hybrid in Seoul and it looks dazzling! It comes with a sleek exterior design and a refined petrol electric powertrain.
The model in question is packed with a four-cylinder 2.0-liter engine which generates 156 HP (115 kW) and 139 lb-ft (189 Nm). It is teamed with an electric motor that produces an additional 52 HP (38 kW) and 151 lb-ft (205 Nm) of torque. If we compare these figures to those of the already existing Sonata Hybrid, the new model turns out to be more efficient since the fuel consumption has been reduced by 0.5 liters/100 km to 5.5 liters/100 km.
2015 Sonata Hybrid is developed with an exclusive grille pattern, a low drag rear diffuser and benefits from 16- and 17-inch alloy wheels. It also takes advantage of the automaker's new six-speed automatic gearbox that is comprised of a lighter torsion damper, an electric oil pump and a new engine clutch. The torque converter has been removed. Additionally, the second-generation Sonata Hybrid receives an increased lithium-ion battery pack capacity by 13.3 percent and now it reaches 1.62 kWh. It has been placed under the trunk which adds up to the cargo capacity by 10.5 per cent. As a result, it is now about 380 liters.
More information about the 2015 Hyundai Sonata Hybrid, including its pricing, will be revealed soon. Stay tuned!
Source: Hyundai