2015 Kia K900 Flagship Sedan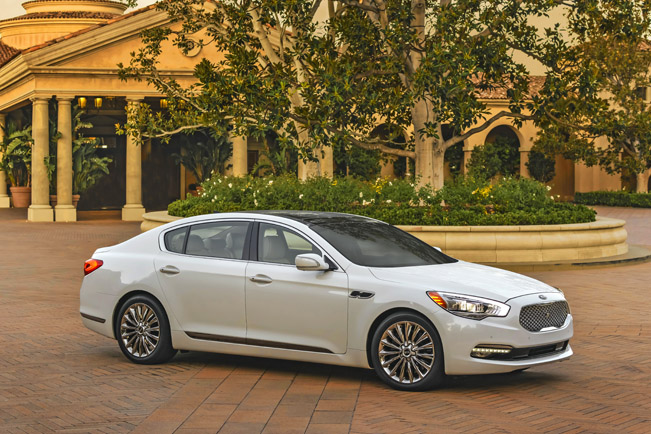 Kia will showcase its first ever rear-wheel drive V8-powered sedan at the Marquee Basketball Matchups on December 25th. The modern and elegant K900 signals a new era for Kia, and the "Preconceived Notions" spot examines the perceptions and realities surrounding luxury automobiles.
The all-new 2015 K900 combine  world-class accommodations with advanced technology and superb craftsmanship and materials. The K900 will challenge the full-size rear-drive luxury sedan segment, and the first spot's tagline – "It Challenges EverythingTM" – makes it clear that something different is going on at Kia.
"Kia has always been willing to challenge the status quo, and with next year marking our 20th anniversary in the U.S., we are making our boldest statement yet and redefining what the Kia brand stands for with the launch of the K900," commented Michael Sprague, executive vice president, marketing & communications, KMA.
"The K900 is a modern and new twist on luxury, and our campaign provides a long-term platform to speak to and engage with confident, independent thinkers who actively seek out new products and unique ideas from up-and-coming brands.", he finished.
Stay tuned for more information and pictures!
Source: Kia