Kia Shows the Custom 2016 K900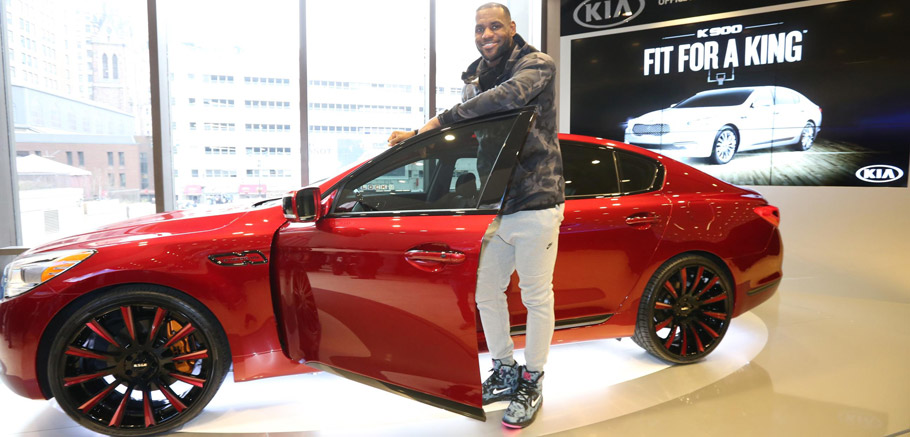 Kia's Ambassador and the Fit For a King Campaign created K900. It comes with Custom Pear Red Metallic and it was driven by LeBron James inside the Madison Square especially for the NBA All-Star Game in NY. The designer team lowered the overall height and added incredible 22-inch custom wheels, tires, special headliner, audio system and many more features. But let us see what is really going on here.
Kia Motors and LeBron James teamed up to create the incredible K900 sedan, that includes all specifics, that personally LeBron James ordered. Mr. James himself says:"I'm excited to share this custom car with the winning bidder and even more proud that all of the proceeds are going to help my Foundation continue its amazing work." LeBron James continues:"All of the proceeds raised will help us keep kids in school and give them an education that is extremely important for their futures."
The K900 was first unveiled at the 2015 NBA All-Star game at Madison Square. Later the vehicle made appearance in Cleveland in April. The different personal customization include Alcantara Suede interior, headliner, color-matched diamond contrast stitching, Llumar Ceramic window tint, custom built audio system. Definitely interesting customizations have been done, thanks to the cooperative power of Kia and Fit For a King team.