2015 Lamborghini Cabrera Spyder [render]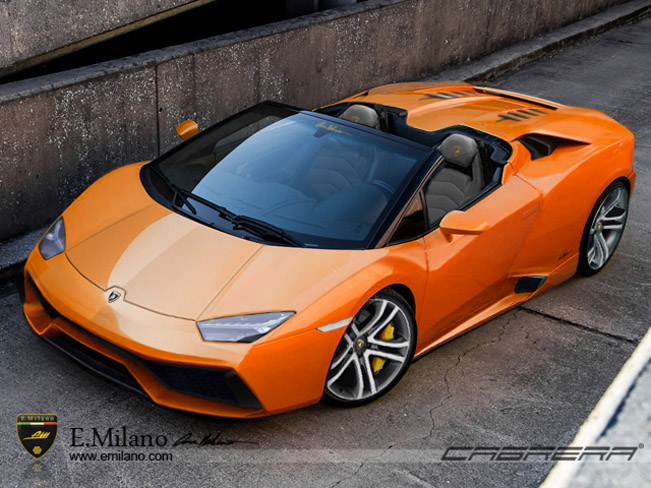 Gtspirit has published a render picture of the upcoming 2015 Lamborghini Cabrera Spyder. The image is created by Evren Milano, who replied to Wild Speed's Cabrera render. The new Lamborghini Cabrera Coupe will be presented sometime during next year followed by its roofless variant in 2015.
Both will be powered by an updated 5.2 liter naturally aspirated V10 with 600HP (447 kW). The engine is mated to a dual-clutch 7-speed transmission. 0-100 km/h in around 3.2 seconds and a top speed of over 300 km/h (186 mph), while the Cabrera Spyder will be slightly slower, because of the additional weight.
The Cabrera will be made aluminum, with carbon fiber and other composites used for maximum weight saving. The chassis will be shared with a 2nd generation Audi R8.
Source: gtspirit.com