2015 Mustang GT Receives a New Supercharger Kit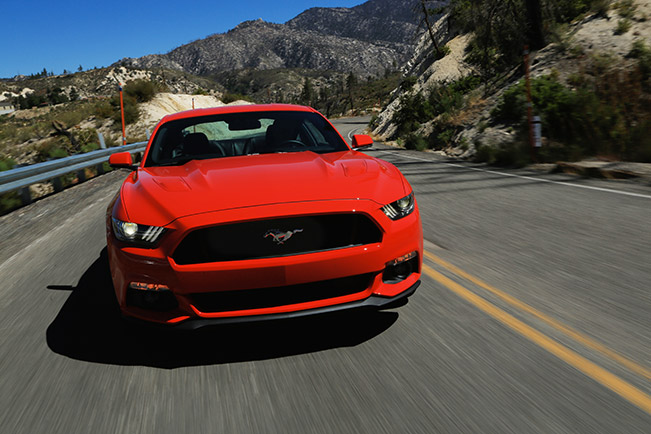 The all-new 2015 Ford Mustang GT will get a new supercharger kit thanks to the collaborative work between Ford Racing and Roush Performance channels. Initially, 2015 Mustang comes with a 2.3-liter EcoBoost which produces around 310 hp (231 kW) at 5500 rpm and 407 Nm of torque at 4250 rpm. With the upgrade kit now, which comes complete with all hardware and exclusive calibration, the car will boost more than 600 hp. As it seems, for Ford and Roush performance is important but performance with a distinctive style is even more significant.
In relation to this slight improvement on the Mustang GT, Ford Racing Performance Parts manager Doug White said that; "Ford Racing and Roush are known for our winning collaborations in professional and sportsman racing. By combining our mutual expertise and high-quality engineering, we are delivering an outstanding supercharger kit for 2015 Mustang GT owners." He then continued and added that; "Our software and calibration was developed using Ford Racing calibrators and test facilities. The result is a kit that delivers peak performance and exceptional drivability."
The supercharger kit will be distributed and available through all Ford dealers, independent Ford Racing distributors and Roush Performance dealers. Ford Racing/Roush Performance parts limited warranty will cover the supercharger kit when it is installed by an authorized dealer. Moreover, technical support will be provided by both Roush Performance and Ford Racing technical hotlines. Sellers will be able to give further information to buyers on request.
Ford Racing/Roush Performance supercharger kit will be available in the fourth quarter of 2014.
Source: Ford