WRAPworks creates new outfit for the Mustang GT Fastback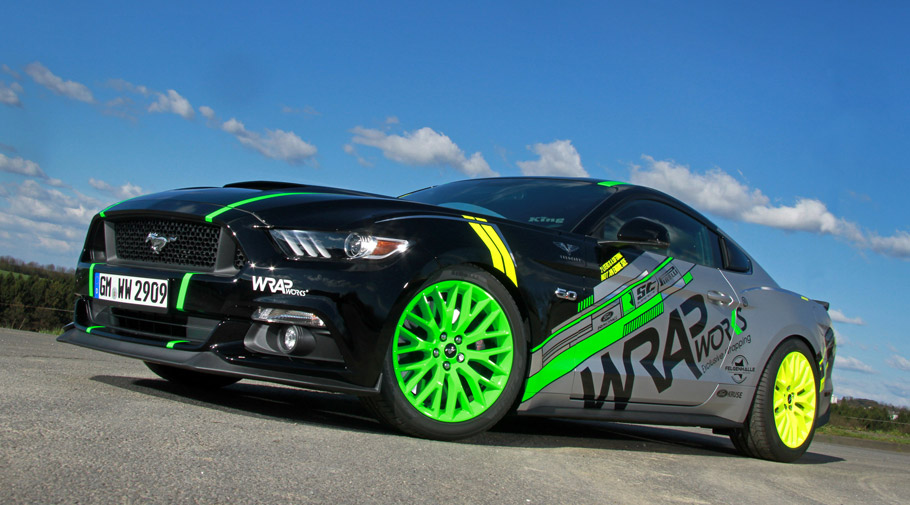 Another interesting tuning project for today is presented before us by the German specialists at WRAPworks. Their name might sound misleading, because this tuning is not only about foil wrapping, but also modifications regarding performance and driving enjoinment. Although the Mustangs are not a common car in Europe, WRAPworks have managed to put their hands on a 421 hp, 5.0-liter V8 Mustang GT 'Fastback'. As a result, they have made it even more impressive and literally a rolling showcase for their art.
The Foil Work and Other Colors
Starting-off with the wrapping, as a basis of the design the tuners used a two-tone scheme. Here, the original Iridium Black Mica paint stayed untouched on its front and roof, while the rear and the flanks aft of the front wheel arches were covered in a matt silver metallic film.
SEE ALSO: Good News For Mustang Lovers Out There: 2017 Shelby GT350 Receives Additional Refinement 
To create a complex design, WRAPworks featured a series of angled stripes and lettering in Chrome Silver and bright Neon Yellow and Neon Green. When looked from different angles they reveal new details.
Interestingly enough the color-coded work did not end here. Mustang's factory 9.0 and 9.5x19-inch alloys were powder coated Neon Green at the front and Neon Yellow at the rear. In addition, the windows now include 95-percent tint.
Performance Upgrades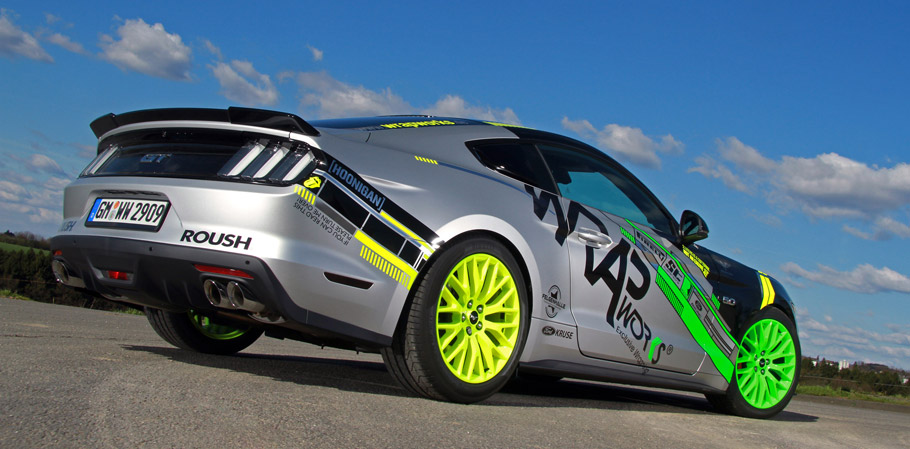 The well-known Mustang experts at Roush Performance delivered new Hood and Window Scoops, rear spoiler and under body diffuser, the new Cold Air Intake system and the four-pipe rear exhaust system. The same specialists made the Roush gearshift knob, which makes the shifting slicker.
At last, the ST X coilover suspension lowers the ride height and makes better the wheel control. On the other hand, the combination of Eibach 40 mm front and Velocity Wheel 46 mm rear wheel spacers and the Steeda Autosports G-Trac underbody brace further improves the Mustang GT's driving dynamics. Well, it does this to the on-road stance of the car, doesn't it?
Source: WRAPworks