Ford Auctions First 2015 Mustang GT For $300,000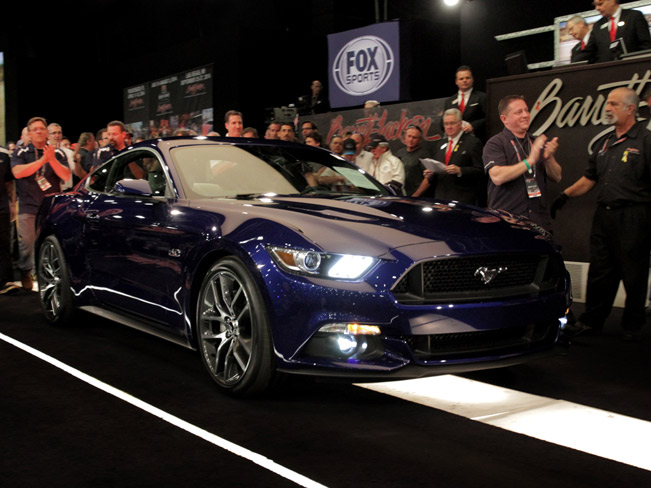 Last week we talked about the Barret-Jackson sale where the rights to buy the first production Camaro COPO for 2014 and the first Z/28 were auctioned off. However, there were even more production firsts that went under the hammer. Car collector and North Texas Ford dealer, Sam Pack signed a $300,000 check after placing a winning bid for the first retail production 2015 Ford Mustang GT. Yikes.
It's not just money spent for bragging rights though. A part of the sum goes to the JDRF charity, a leading diabetes research organisation that has been endorsed from Ford since 1983. Mr Pack will also have the benefit to peruse the options list and customize the GT to his liking. He can choose any colour scheme he fancies for the inside and outside, and he can go with either a manual or an automatic. (fingers crossed for stick). Oh, and the design team will sign the car as an act of appreciation of the donation to JDRF.
The 2015 Ford Mustang brandishes a throaty V8 that turns out "more than" 420 hp and 390 lb-ft of torque. It also doesn't fall behind in terms of connectivity and ease of use. And by that we mean launch control – for that exquisite off-the-line start. A pony that actually doesn't want to destroy it's tires. Who would have thought?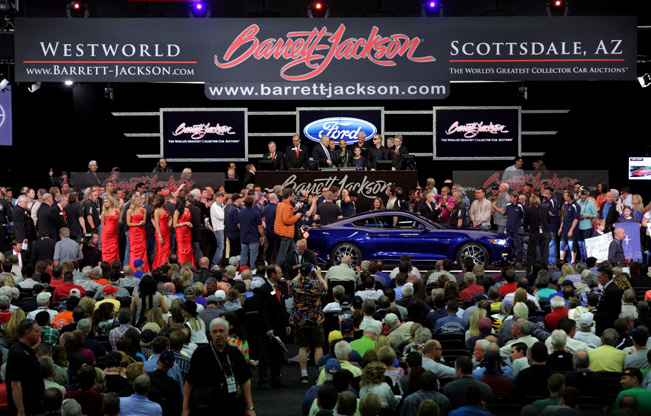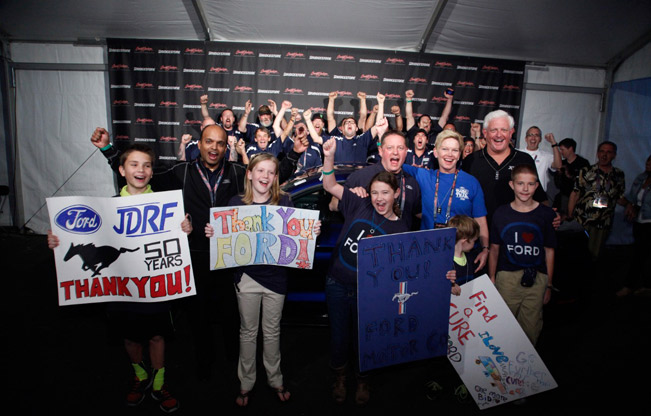 Source: Ford