2015 Skoda Fabia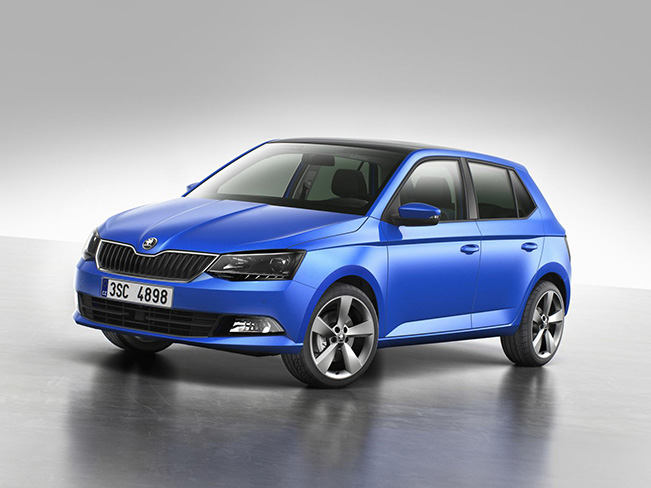 Skoda has officially presented the new 2015 Fabia which will make its public debut at the 2014 Paris Motor Show in October. The new model is based on the popular Volkswagen PQ26 platform, which was introduced earlier this year in the 2014 Polo.
2015 Skoda Fabia is significantly lighter than its predecessor (-65 kg), so the overall weight is just 980 kg (2,160 lbs).
The engine range includes Euro 6-compliant three- and four-cylinder engines. The petrol range features a 3-cylinder direct-injection 1.0 liter MPI – 60HP (44 kW) and a 1.2 liter TSI – 110HP (81 kW). The diesel side includes a new 3-cylinder 1.4 liter common-rail power unit with different outputs – from 75HP (55 kW) to 105HP (77 kW).
Sometime in 2015, the range will be joined by a 1.4 TDI with 75HP (55 kW) featuring Start-Stop and kinetic energy recuperation technology.
For now, Skoda doesn't plan a powerful vRS Fabia, but it will eventually happen. The vRS Fabia will have around 200HP (147 kW) and will compete versus Ford Fiesta ST and Renault Clio RS.
Stay tuned for full information and pricing!
Source: Skoda