2015 Sonata officially rated as very safe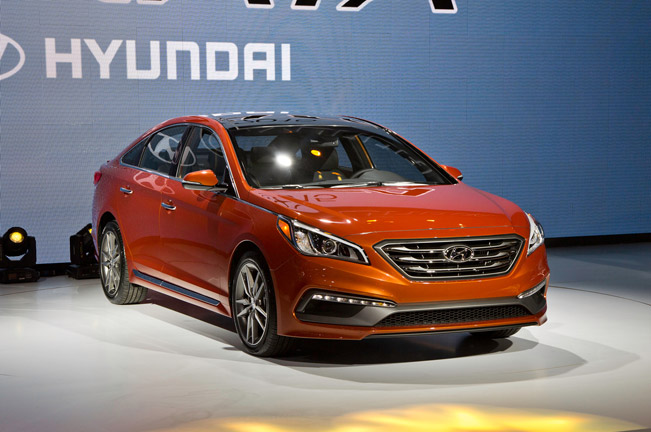 Korean automobiles are usually regarded as cheap alternatives to German and Japanese cars but quite often they win prestigious awards here and there. This is now the case of the 2015 Hyundai Sonata, which has been officially rated as one of the safest cars on the road today. This recognition comes from none other but the US Insurance Institute of Highway Safety (IIHS), which has named the 2015 Sonata "2014 Top Safety Pick+".
Just a quick look at the car will convince you that this is indeed the case. The 2015 Hyundai Sonata comes with a host of active safety features such as Blind Spot Detection, Rear Cross Traffic Alert, a Lane Departure Warning System, Forward Collision Warning and rear parking sensors. All these technologies bring a new level of safety and refinement to the midsize sedan category.
"The TOP SAFETY PICK+ designation recognizes state-of-the-art safety," said IIHS president Adrian Lund. "The 2015 Hyundai Sonata is not only engineered to protect people when crashes happen, but with its optional forward collision warning system rated basic in our tests, this car can help drivers avoid some of the most common kinds of collisions altogether."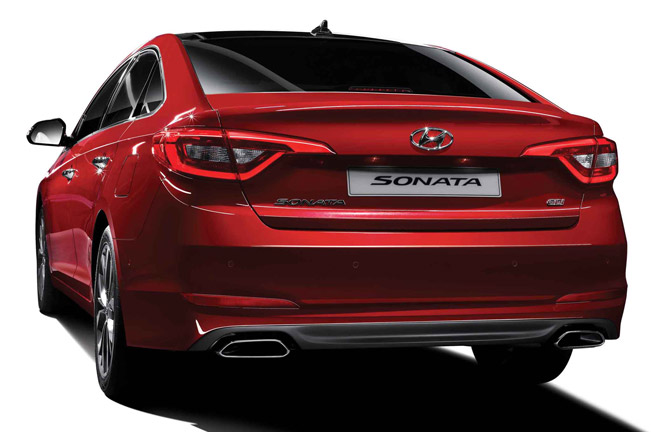 "Occupant safety is at the forefront of Hyundai design and engineering," said Mike O'Brien, vice president, Corporate and Product Planning, Hyundai Motor America. "Sonata's TOP SAFETY PICK+ recognition reinforces our dedication to occupant safety, and integrating our accident prevention technologies makes the 2015 Sonata one of the safest midsize sedans on the market today."
The 2015 Hyundai Sonata also offers a number of additional technologies that include Vehicle Stability Management, Traction Control, ABS and Tire Pressure Monitoring System with individual tire pressure indicators and Electronic Stability Control. The car, however, comes with no new engines. In the USA customers can choose between a 2.4-liter four-cylinder gasoline engine with 185 HP (136 kW) and a turbocharged 2.0-liter gasoline engine with 274 HP (201 kW) of power. The car also has a six-speed automatic transmission for both models and more versions of it are expected soon.
In the USA you can have the 2015 Hyundai Sonata for as little as USD 17 870.
Source: Hyundai