2015 Audi Q5 Took the Top Safety Pick Award by IIHS

2015 Audi Q5 won the Top Safety Pick+, that was given by rhe Insurance Institure of Highway Safety. The reason is the latest addition to the safety system: the Driver Assistance package, that was produced after January 2015. In fact 2015 Q5 made it out throught the IIHS Small Overlap Front Crash test and received the latest rating of "good"
The trustworthy Q5 is with no doubt Audi's top-selling model. And now it comes with the optional Driver Assistance package, that brings  Audi Braking Guard System, Adaptive Cruise Control, Audi Dynamic Steering system and selectable driving modes. This pack is available with the 3.0L TFSI and 3.0 TDI engine models.
SEE ALSO: Audi Team Prepares for the 24-Hour Race at Nürburgring
The award-winning 3.0L TFSI supercharged engine delivers 272 hp (200 kW) and 295 lb-ft of torque is already available, along with the efficient 2.0-Liter TFSI and the 3.0-Liter TFSI diesel engine and the special Q5 2.0-Liter TFSI Hybrid. All the engine variations come with all-wheel-drive system.
In addition to the powerful drivetrain system, the 2015 Q5 model offers and xenon LED headlamps and powerful tailgate. Additional hi-tech gadgets, added to the latest Q5 are Audi Connect system, Navigation Plus system and Olufsten Audio system.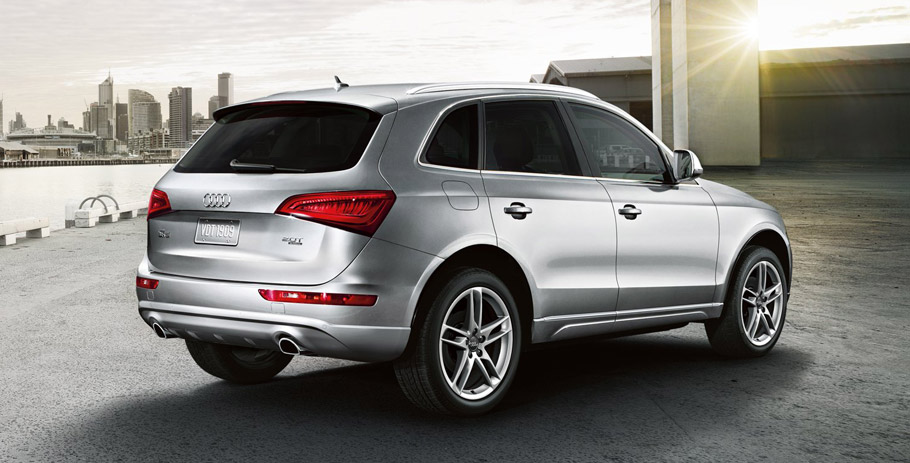 Surely, there is a reason why the Q5 model is the best-selling  Audi model.
Source: Audi