Audi Team Prepares for the 24-Hour Race at Nürburgring

The revised GT sports car is ready to take the challenge on the 24-hour Nürburgring race from May 16 to 17. Audi team is determined to continue its successful series of races. And the brand with the six circles shows this determination with the debut of the R8 LMS at Geneva Motor Show ten weeks ago.
The redesigned Audi R8 LMS comes with a V10 engine, that delivers 500 hp (367 kW) and whole pack of additional features. In fact, every single component is especially designed to ensure optimal performance on the track. And the track itself is challenging. It was opened back in 1927 and it is the world's longest track. It is also one of the hardest: there is a stage, that is called "Green Hell", that requires maximum demands on the drivers and the cars.
SEE ALSO: Audi Announces Details for 2016 Audi TT and TTS Models
In fact, Audi Sport Team Phoenix and Audi Sport Team WRT are each tweaking two Audi R8 LMS vehicles. As you know, WRT team celebrated victory in VLN Endurance Championship in April and Phoenix team won the race back in 2012 and 2014.
The race will include the best driver line-up, that include the 2012 FIA WEC champion Marcel Fässler (CH), DMT drivers Mike Rockenfeller (D) and Nico Müller (CH) and other pilots, that have won different races and competitionsthroughout the years.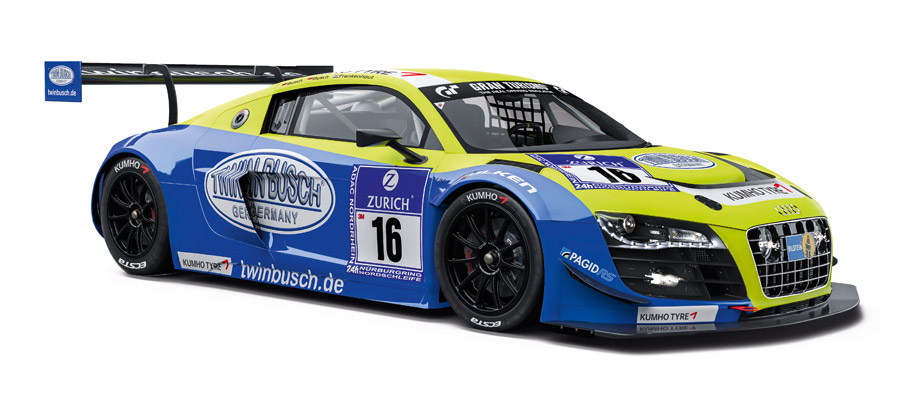 In addition, customer teams rely on the Audi R8 LMS Ultra, that won the 24-hour race in 2014 and 2012. Now, in 2015 we all want to see how the redesigned car performs through the "Green Hell".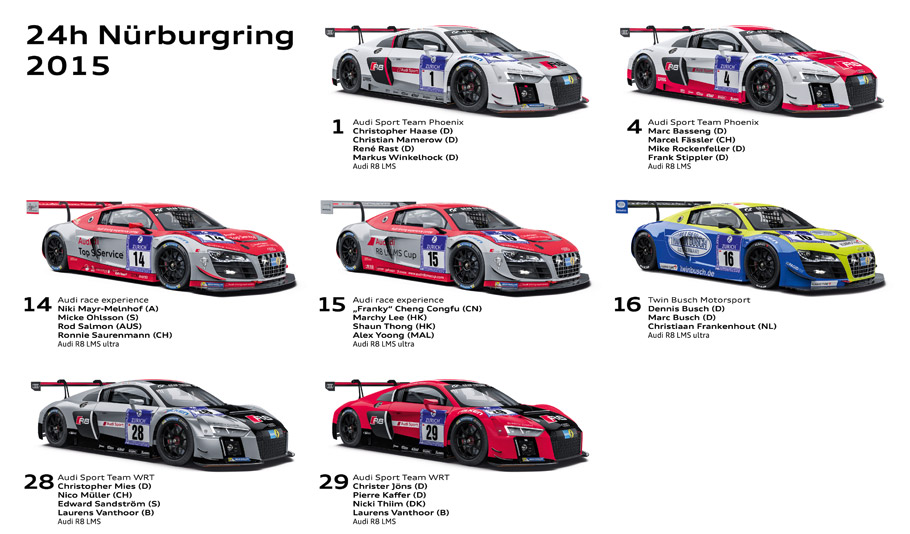 Source: Audi