2016 Buick Cascada Will Demonstrate Some Bold Style and Safety Features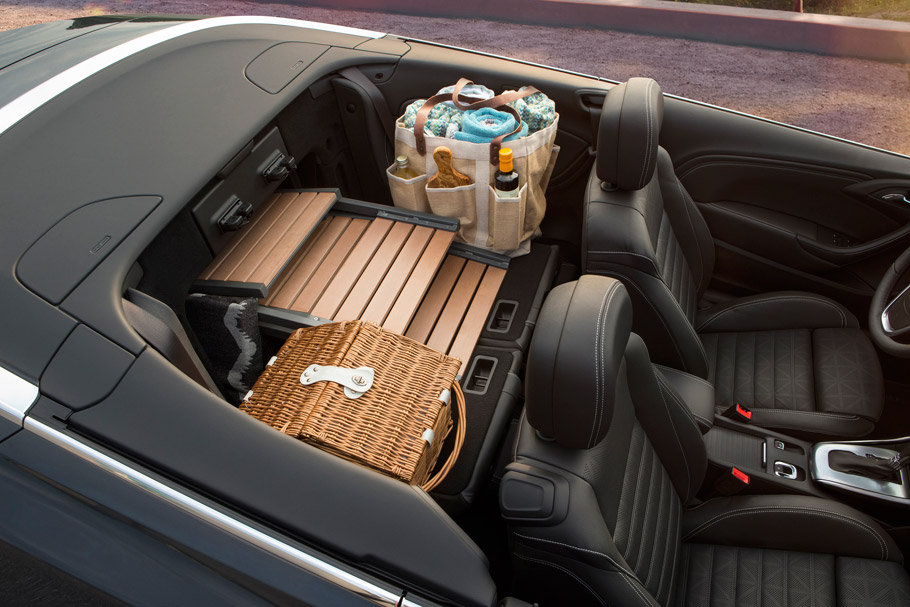 2016 Buick Cascada convertible will be offered early the next year with numerous add-ons, that altogether bring a refined and stylish appearance, wonderful performance and versatility and of course, exceptional pleasure of driving.
What is different, is that the whole body construction now allows the top, the folding mechanism and the roll bar will be stowed below car's "belt line" and under the hard cover, which will bring a smooth and stylish profile. This configuration also brings some more cargo space: 22.4-inch by 12.6-inch (320 mm by 570 mm) pass-through from the trunk to the passenger compartment. We all love the extra cargo volume, dont'we? Furthermore, when the 50/50-spit rear seat is folded, some long items, for example a snowboard, can be easily stowed inside. Handy.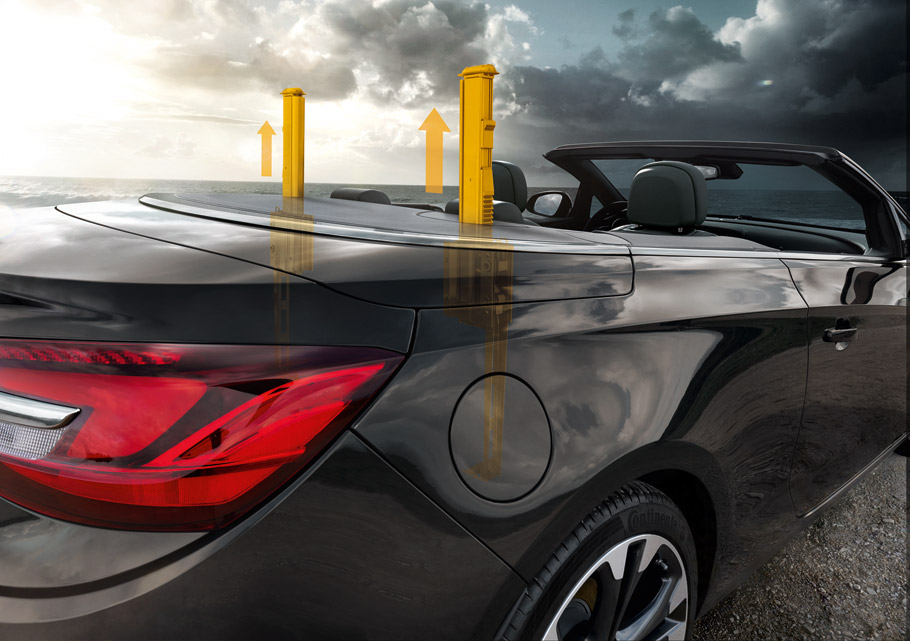 And there are more examples of engineer wonders. For example, the roll bar system enables the rear-seat cargo pass-through and when it is deployed, the roll bars extend with about 14 inches to match the height of the windshield.
In fact, the whole reinforced body of the Cascada supports the roll bar system and brings some comfortable and pleasurable drive. Some more of the included elements are:
A-pillars featuring press-hardened steel in the inner structures and reinforced with high-strength, hot-rolled and cold-bent tubes within the pillars
Reinforced rocker panels with increased cross section
Underbody reinforcements including X-braces, V-braces and additional brackets
A reinforced "torsion box" bulkhead behind the rear seats that incorporates the pop-up roll bars
Source: Buick