2016 Chevrolet Camaro Is Almost Here!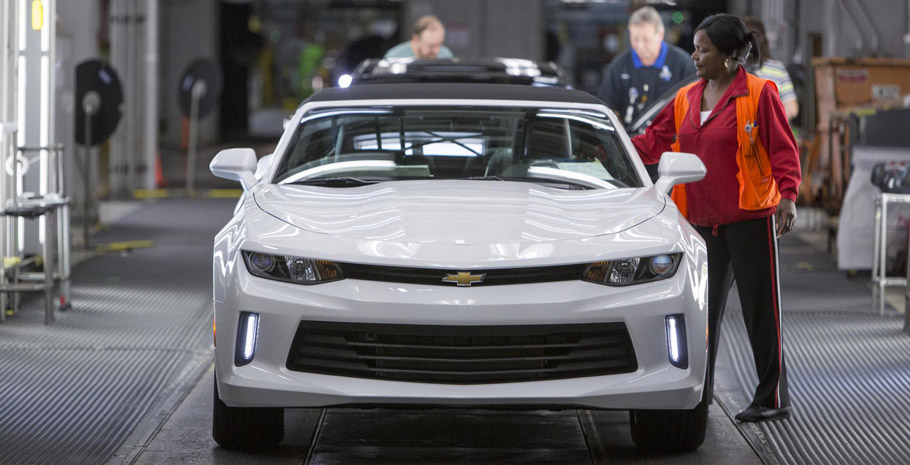 Finally, Chevrolet announced it starts shipping the latest 2016 Camaro to dealers. The first models will leave the plant this week and will at last be offered to customers in mid-November.
The Gen-Six Camaro will offer even higher levels of performance, compared to its predecessors, along with latest pieces of technology and versatility. Furthermore, the sport machine will offer a total of six all-new engine combinations. There is the special 2.0-Liter Turbo, 3.6-Liter for the LT series and the 455 hp (334 kW) beast in the SS, which will eventually become the most powerful Camaro SS model ever created. Each unit will be paired to an either six-speed manual or eight-speed automatic gearbox.
SEE ALSO: Chevrolet to Show Unique Red Line Series Concept Vehicles at SEMA
Further upgrades include the reduction overall weight with 223 to 390 pounds, depending on the model, which contributes to even better responsiveness and driving experience. The stiffer platform and the smaller dimensions do improve vehicle's versatility, but also have and some contribution to the exterior looks. Also, the fine-tuned wind tunnel further boosts the performance and aerodynamics for even more aggressive rides.
SEE ALSO: Bumblebee Inside and Out: Meet Carlex Design Chevrolet Camaro ZL1
The inside of the vehicle comes with driver-focused components, class-leading technology and features. In fact, now there is a special Driver Mode Selector, tweakable instrument panel and special also customizable ambient lightning feature. And as a modern vehicle, 2016 Camaro also includes and sweet connectivity features: Chevrolet MyLink, Apple CarPlay and OnStar 4G LTE with Wi-Fi Hotspot.
It looks like the 2016 will be interesting year for all the automobile maniacs out there. So, tell me, what do you think about the latest Camaro model?
Source: Chevrolet