2016 F-150 Will Be Offered With Even Cleaner Engines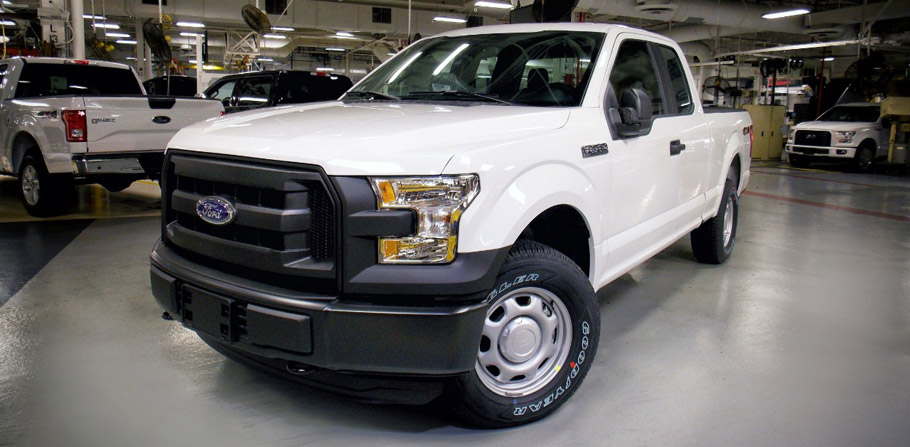 The first 2016 Ford F-150 that can run on clean-burning compressed natural gas has rolled off the assembly line. This makes Ford the only vehicle manufacturer that offers CNG/propane-capable half-ton pickup. Definitely America's truck leader know how it's done.
2016 Ford F-150 will come with its stock 5-liter Ti-VCT V8 unit which is also available with a factory-installed gaseous fuel prep pack. It includes hardened valves, valve seats, pistons and piston rings. All these tweaks are made in order the vehicle can operate on natural gas, propane or gasoline through separate fuel systems. Geared with this systems the bi-fuel is capable to go through 750 miles (1,350 kilometers) on combined tanks of gasoline and CNG. But this titanic power and extended range doesn't mean dirtier ride. Just the opposite. The system offers 22 mpg on the highway and 18 mpg combined.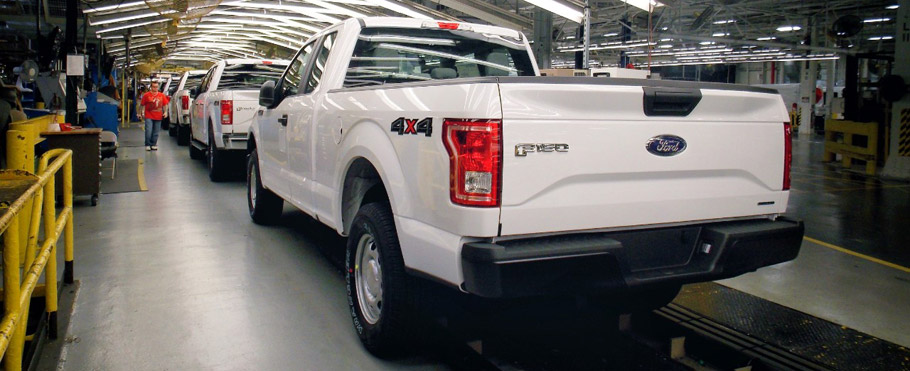 In fact, Green Car Journal named the 2016 F-150 the 2016 Green Truck of the Year. Cool, right? Furthermore, Ford offers extended portfolio of CNG/propane-capable vehicles. With the creation of the 2016 F-150, Ford Motor Company will offer a total of 8 vehicles that are available with such a system. These are indeed:
F-250 and F-350 Super Duty pickup with 6.2-liter V8
F-350 to F-550 Super Duty chassis cab with 6.2-liter V8 or 6.8-liter V10
F-650 and F-750 chassis cab with 6.8-liter V10
F-53 and F-59 stripped chassis with 6.8-liter V10
Transit Connect van and wagon with 2.5-liter I-4
Transit van, wagon, cutaway and chassis cab with 3.7-liter Ti-VCT V6
E-Series cutaway and stripped chassis with 6.8-liter V10
SEE ALSO: 2016 Ford Focus Sport And the Fairytale Of Red and Black
But at the end, what are the positive sides of such an upgrade? First of all the compressed natural gas is comprised of methane. Stored and distributed in hard containers at high pressure levels. And also, approximately 85 per cent of the CNG is produces domestically. And let's not forget the cleaner emissions: vehicles driving on CNG can reduce the CO2 emissions by 20%, compared to the same vehicle running on gasoline.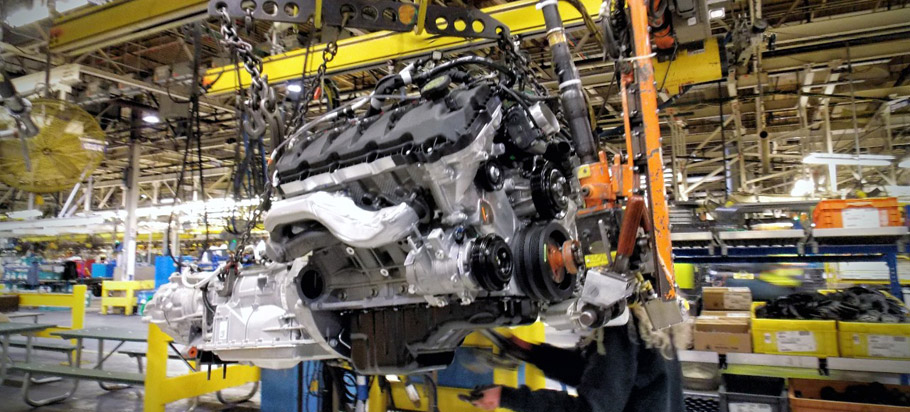 Source: Ford