2016 Ford Explorer has been welcomed at the Chicago Assembly Plant. The significantly updated vehicle will be built in the factory and from there distributed in more than 100 markets outside the United States. As a matter of fact, the same plant exported more than 54 000 Ford Explorers last year with customers in Canada and Mexico as the largest consumers.
The Explorer was initially launched 25 years ago in 1990. For these years Ford has sold more than 7 million examples of the model, which makes it the best-selling SUV in America. Now, the 2016 Ford Explorer has been significantly updated and features a lot of new features in comparison to the previous model year.
SEE ALSO: Sony Audio System Incorporated In 2016 Ford Explorer Platinum
In addition, the sportier stance of the car is supported by the new 2.3-liter EcoBoost. This means more capability, because the four-cylinder unit is rated at 280 horsepower (2016 kW) at 5,500 rpm and 229 Nm (310 lb.-ft.) of maximum torque at 3,000 rpm. In addition, the Explorer is also fuel efficient despite the 280 horses. In comparison to the 2.0-liter EcoBoost four-cylinder it replaces, the new 2.3-liter EcoBoost has additional 40 horsepower and 40 lb.-ft. of torque to offer. This is estimated as an increase of 17 percent and 15 percent, respectively.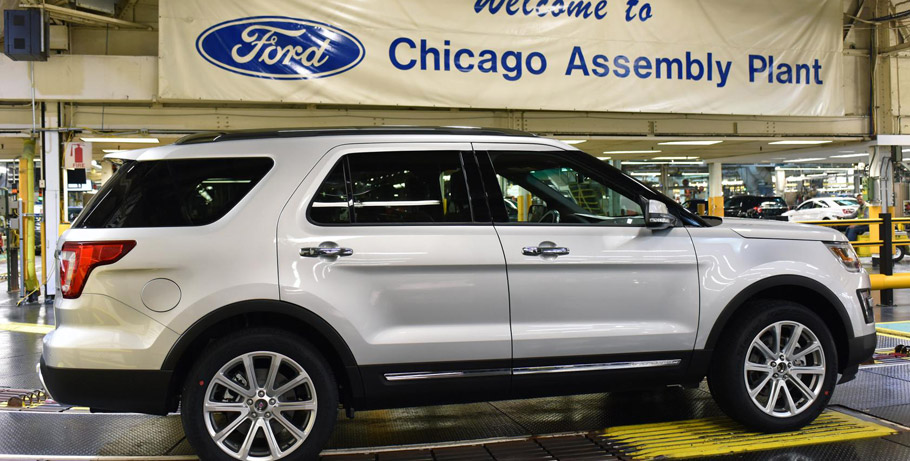 What is more, there is also another engine in the range, which comes as a standard. It is the 3.5-liter V6 engine that is fitted in the base model, the XLT and Limited trims. It produces 290 horsepower (213 kW) at 6,500 rpm and 346 Nm (255 lb.-ft.) of torque at 4,000 rpm. The engine transmits all power onto the road via six-speed SelectShift Automatic transmission.
At last, the 2016 Ford Explorer Sport and Platinum editions will be driven by the 3.5-liter twin-turbocharged EcoBoost V6 unit, generating more than 365 horsepower (268 kW) at 5,500 rpm and 474 Nm (350 lb.-ft.) of torque at 3,500 rpm. The engine is connected to the six-speed SelectShift as well.
The new Platinum series that was recently announced and it is fitted with a lot of extra equipment and it will go on sale later this summer. On the other hand, the 2016 Ford Explorer base, XLT, Limited and Sport models are currently available on the market. Stay tuned! More details are coming soon.
Source: Ford