Ford Ka Concept Vision Revealed In Barcelona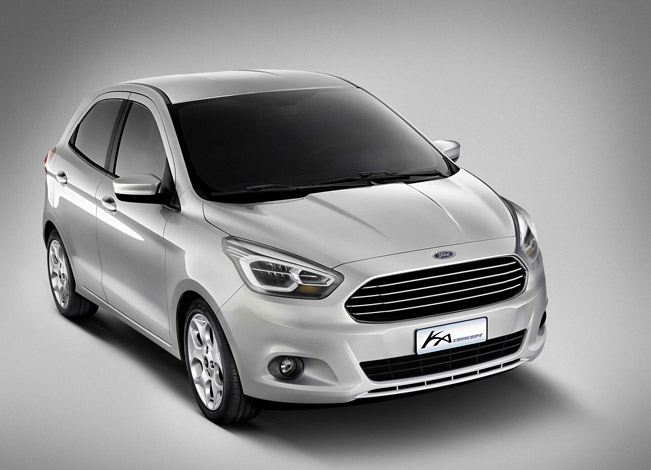 In November we have seen the birth of a new concept – Ford Ka Concept, which back then was unveiled in Brazil. Now the brand is showing for the first time the model in Europe, along with the new 2015 Mustang and Edge Concept.
The Ka Concept is Ford's vision for a practical global small which offers advanced technology and clever design, efficiency and precision. The car features bold, elongated headlamps and a long, lean look with sweeping, curved lines. The five-door concept is equipped with technology which is typical for larger cars.
For instance, MyFord Dock gives the occupants the abiltiy to store, mount and charge mobile devices such as phones and satellite navigation systems. In addition, SYNC with Voice Control and AppLink enables drivers to activate apps, play music and make phone calls, while keeping both hands on the wheel and eyes on the road.
Ka Concept's engine range will include a 1.0 liter three-cylinder naturally aspirated unit which generates 80 horsepower (59 kW), a 1.5 liter petrol/ethanol that delivers 111 horsepower (82 kW) on ethanol and 107 horsepower (79 kW) on gasoline.
Ford Ka Concept is readied for a production version that is scheduled to reach European showrooms by 2017.
Source: Ford