2016 Kia Optima Is Recognized As Best Buy Of The Year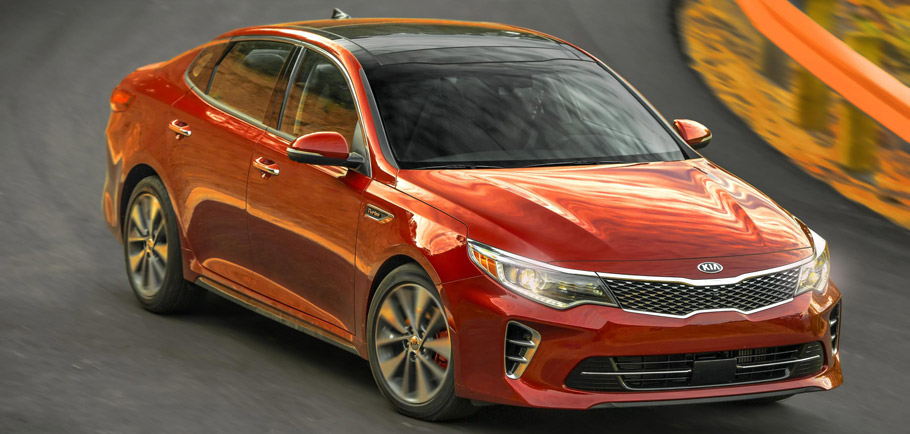 Kia Motors America's well-designed and passionately developed 2016 Optima received just what it deserves. Indeed, the Best Buy of the Year Prize. According to Kelley Blue Book's KBB.com, this is the best vehicle along all the midsize cars that deserves the special award. With extensive and comprehensive tests, the vehicle proved itself as a standout among all other 49 Best Buy Award finalists down to 12 winners.
Kelley Blue Book Best Buy Awards further provide significant maintenance and service to all customers by recognizing the 2016 best car. In fact, there are more than 300 modern vehicles that were tested to prove themselves worthy for the prestigious award.
SEE ALSO: Thoroughly Revised 2016 Kia Optima Debuts in Frankfurt
2016 Kia Optima
SEE ALSO: Kia Cadenza Previewed with First Couple of Sketches
So, what makes this vehicle so special? First of all, the vehicle catches the eye with its incredible and instantly recognizable design. Its athletic, yet stylish visuals and wider and stiffer proportions really make that difference on the road. Secondly, in terms of drivetrain system this sweetie has a lot to offer. With its redesigned 1,6-liter turbocharged four-cylinder unit, mated to a seven-speed Dual Clutch gearbox, the Optima is more confident and more versatile than ever. And at the end, Kia team offers incredible flexibility with the choice of a total five trim levels: LX, LX 1,6T, EX, SX and SXL.
Source: Kia Motors America