2016 Kia Soul EV Prepares for Summer With Additional Features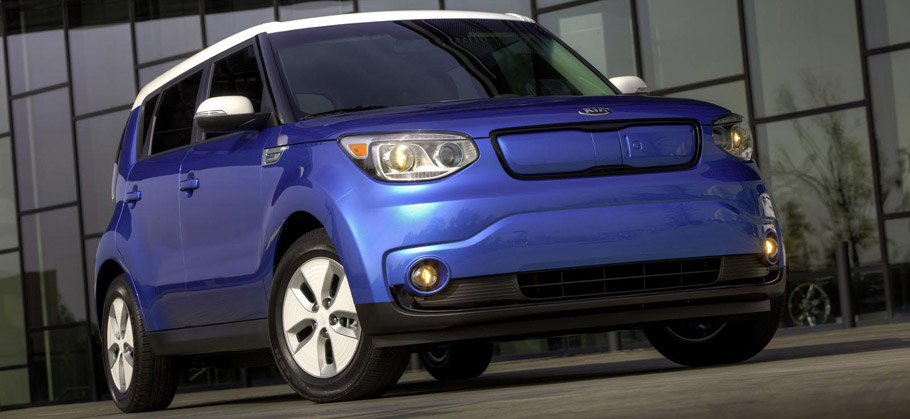 2016 Kia Soul EV is the first mass-produced zero emission Kia vehicle, that uses electricity for its needs. And for 2016 Kia offers and some additional packs. To be precise, there are three of them: Soul EV-e, Soul EV and Soul EV+. In fact, the Soul model (that suspiciously looks like a MINI vehicle) has extended list of additions and furthermore every trim has its own additional offerings. For example, the EV+ trim, the range-topping pack, is further extended and now also offers Sun & Fun pack. Further enhancements include a charge port nozzle lock, illuminated Aux/USB port and two additional colors: Shadow Black and Bright Silver.
2016 Kia Soul EV
The Soul EV-e now provides versatility and good price, while the features of the standard equipment are still with that superior quality. The EV trims also include 8-inch navigation touch screen, Rear Camera Display3 and UVO EV Services2: a special system, that searches charging stations via user's Smartphone.
And for2016 Soul EV+ comes with the special addition of Sun & Fun. It adds panoramic sunroof, LED interior lightning and speaker lights, There are also ventilated front passenger seats, heated rear seats, leather trimmed seats, Park Assist and folding mirrors.
SEE ALSO: Kia Sportage Axis Limited Edition: is it That Limited?
But the technical goodies aren't the only one, incorporated in the Soul range. The vehicles also include some improved performance tweaks. For example, the whole lineup offers and EPA of 93 miles and EPA MPGe of 92 miles highway and 120 miles city. The heart of the lineup is a state-of-the-art 27kWh air-cooled, 200-watt-hour/kg Lithium Ion Polymer battery, placed just under the floor.
In fact, the Soul EV vehicles have been honored with a special validation from Underwriters Laboratory (UL) for the innovative use of 52.7 lbs. of bio-based organic interior content. How cool is that? Furthermore, the bio-based materials are used in a total of 19 different interior parts.
Source: Kia