The Future Face of Kia Represented by 2016 Sportage

2016 Kia Sportage has been officially revealed with first three teaser pictures, showing both the exterior and interior. The world debut of the forth-generation Sportage SUV is scheduled for September 15 at the 2015 Frankfurt International Motor Show. In other words, we will have to wait one more month to see whether these images adequately correspond to the actual car.
Exterior
Take a look at the external appearance of the SUV. What do you think? Well, Kia has obviously tried to make things a little bit more dynamic. The design is bolder and applies to the modern requirements, thus exuding power and agility.
SEE ALSO: Kia Sportage Axis Limited Edition: is it That Limited? 
We are definitely happy to see this, but as it usually happens, sketches are much farther from what's unveiled in the end. This is why we'd better wait for the global reveal before making any assumptions.
Nonetheless, it seems that the new dynamic and compact SUV styling strives for creating visual harmony. And it does that by combining the bold and precise lines and dramatically-sculptured bodywork.
Interior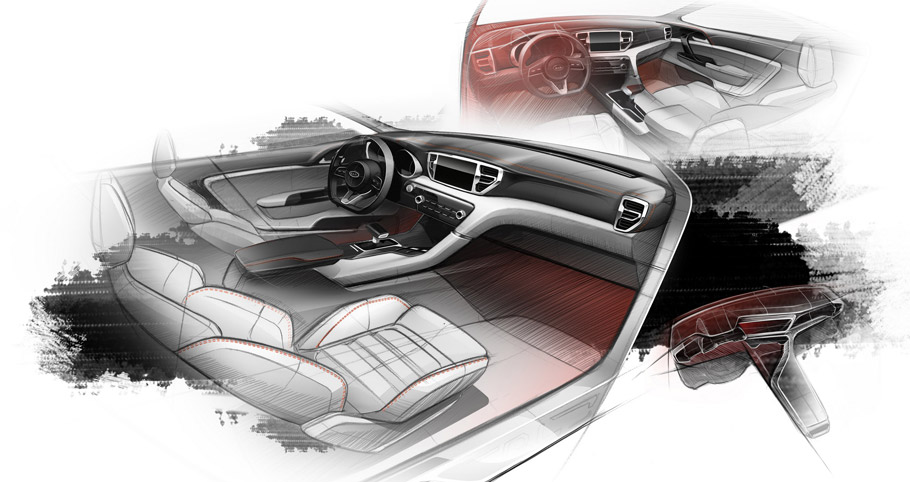 The cabin looks very simple but at the same time contemporary. Kia representatives said that the interior will be filled with high-end materials and this will contribute for brand's most refined and highest-quality cabin up to date.
Kia also confirmed that the design of the car has been entirely created by brand's design centre in Frankfurt and that it will represent the future face of Kia. This keeps us excited for the official reveal. How about you?
You can view and download the images from our gallery below and of course don't forget to tell us what you think about 2016 Kia Sportage.
Source: Kia