2016 Mazda Miata MX-5 Comes With Upgraded Set of BOSE Audio System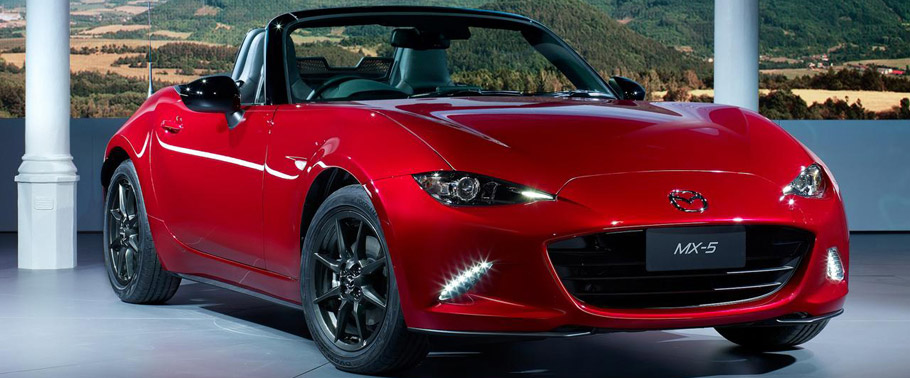 Bose announced, that the  MX-5 Miata roadster will be blasting out music from an even better audio system. With all the further improvements, the 2016 MX-5 will grant its drivers the pleasure of high and smooth performance, along with high-quality audio experience.  Let's see what's the different this time in the latest Mazda family member.
The 2016 Miata's acoustics change its character significantly, depending on the roof position. What is the difference? When the top is down, the sound feels like the music is played live, which means, that in certain occasions the instrumental music can be lost in the mix, if mixed with ambient sounds. But Bose team considered this as a challenge, not as a problem, so they offered a solution.
SEE ALSO: 2016 Mazda MX-5 Miata Demonstrates Incredible Efficiency
Bose fine-tuned the system with two special equalizers, that are switched respectively for top-up or top-down driving. This setting, along with the Bose AudioPilot 2 technology adjusts automatically the EQ settings, when the roof position is changed. Handy, isn't it?
And this is not all. Bose also added speakers to the seat headrests. Each seat received a pair of 2-inch UltraNearfield speakers, that were especially created for this position. The speakers use the latest Bose digital technologies and as expected deliver the highest quality crystal-clear sound.  Something more: the speakers are especially designed to resist the breeze and ambient noises, when driving with roof-down.
Bose brings and additional surprises to customers, that include powerful bass woofer, 7-channel digital amplifier and additional speakers. As you know, this collaboration between Mazda and Bose continues since 1993 and now, for 23 years, both brands blend their technical knowledge to deliver smooth and high-performance ride with smooth and high-end audio performance.

Source: Mazda