2016 Nissan GT-R [render]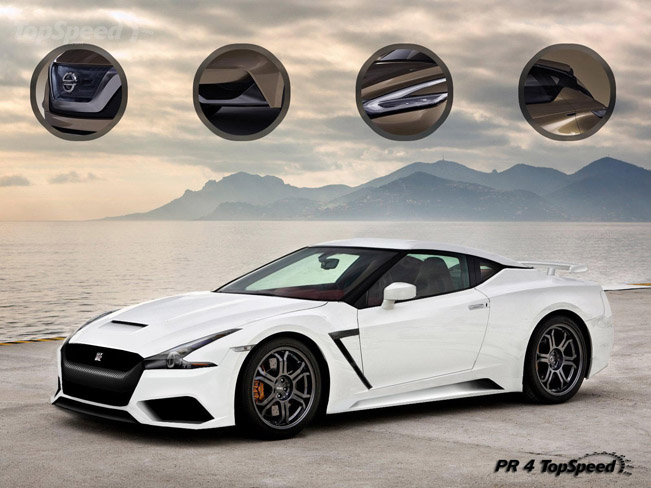 Topspeed has published several renderings of the upcoming 2016 Nissan GT-R. One of the best sports cars in the world is going to get an entire new look.
The exterior borrows some elements from the recent concepts. The artists created a sleeking looking coupe that has features from the previous GT-R as well as Nissan's future models. The result is probably very far from the real car, but it shows a stylish model with boomerang headlights and a familiar grille. There are also aggressive side skirts and ventilated front fenders. At the rear, there is a big wing and also boomerang-shaped taillights.
Nothing is mentioned about the performance, but the model is more likely to get slightly tuned version of the 3.8 liter twin-turbo V6 with over 600HP. Rumors have also suggested it could have cylinder deactivation technology and an engine start/stop system improving fuel efficiency drastically.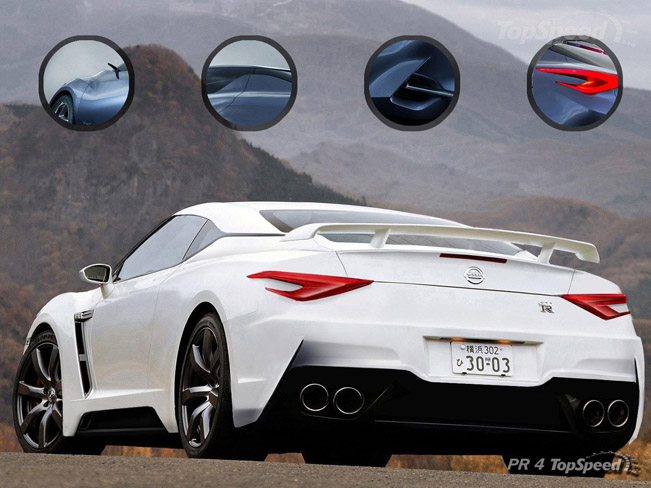 Source:Topspeed