2016 Seat Ibiza Is Ready for the Road!

Seat team has unveiled the latest Ibiza model at the Barcelona Motor Show. The youngest Ibiza member comes with innovative technologies, engine option and additional equipment. The Ibiza's incredible design continues to be one of the vehicle's most anticipated features, but along with it, the Seat team gave serious attention and to the hi-tech gadgets and connectivity options. let's see what the latest Ibiza has to offer.
Exterior
The exterior design are extremely well built and designed, and as always Seat includes latest additions. In the case of the Ibiza, the five-door and three-door SC models, along with the ST version demonstrate a beautiful up-to minute lines and expression and additional features: 16- and 17-inch alloy wheels and additional colors - Moonstone Silver and Chilli Red.
Interior
The cabin received some significant changes. The design concept features numerous customizable elements and bring incredible balance between functionality and expressivity. The proportional elements and  drive-oriented panels ensure ease of use and pleasurable drive. In addition, everything, that can be tweaked is crafted with high-quality soft-touch materials.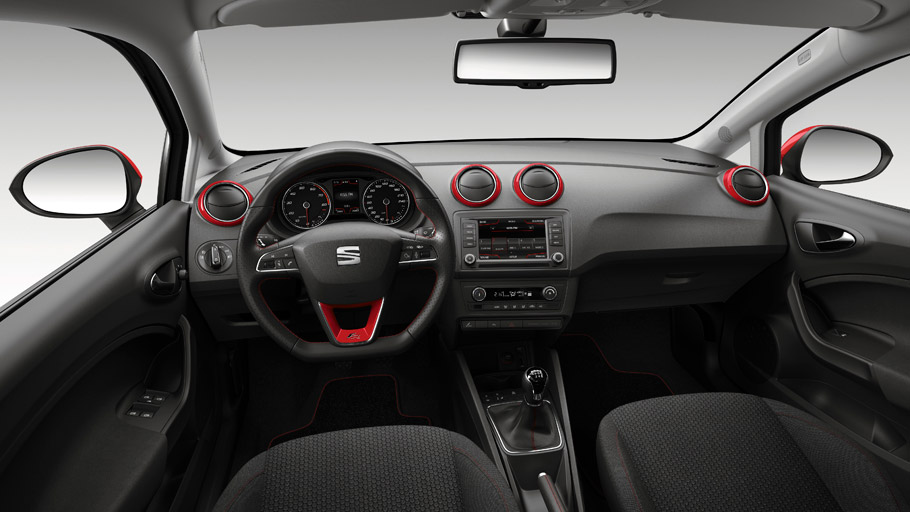 Individualization
The latest Ibiza model is really filled with life and colors, but for those, who still want more, Seat offers additional Color packages. They offer further individualization options and only some of the included colors are Bismuth and Velvet. But this is not all. The packs include wide range of additional features for each individual color. In fact, there is a wide range of color variation with all the color stock and additional features.
Engine system and Fuel Efficiency
The SEAT Ibiza comes with latest generation petrol and TDI engines. The entry level powerplant is a 1.0-Liter  Eco turbocharged, that delivers respectively 75 hp (55 kW), 95 hp (75 kW) and 110 hp ( 80 kW). Further engine variations include the 1.4-Liter Eco TSI engine, that brings 150 hp (110 kW) and 250 Nm  of torque. In addition, the TSI 90 hp and 110 hp version are available with slick-shifting dual-clutch gearbox and start/stop system. And of course, all the engine units include the EU6 emissions standards and grand excellent fuel consumption efficiency. For example, the the 1.0 Eco TSI Ecomotive 95 hp model brings 68 mpg and the 1.4 TDI with 75 hp achieves 83.1 mpg.
SEE ALSO: Updated Seat Alhambra is More Efficient but More Powerful
Safety
The latest Ibiza model is geared with Tiredeness Recognition System (TRS), which notices diminished driver concentration. And in addition to the TRS system, the vehicle is geared and with Multi-Collision Brake. What it does is to reduce the kinetic energy after a collision. The brake system reacts instantly and opens the airbags, along with the reducing of the kinetic energy.
Hi-tech additions
As a modern vehicle, the latest Ibiza model is geared with the latest and greatest technology units. You will deal with touch screen operations, satellite navigations. You can play music via your smartphone or any other bluetooth device. And there is a big surprise for the music maniacs. The vehicle proudly demonstrates the latest SEAT Sound System. It includes six speakers and a ten-liter bass box, amplifier and additional tweakable options. Additional and optional features include a rear camera and parking assistance information screen.
Body Style
The latest Ibiza will be offered in three bodystyles: five door, SC and ST. In fact, even with the sporty looks, the luggage space is surprisingly big. The stock volume could be expanded from 430 up to a maximum of 1, 164 Liters.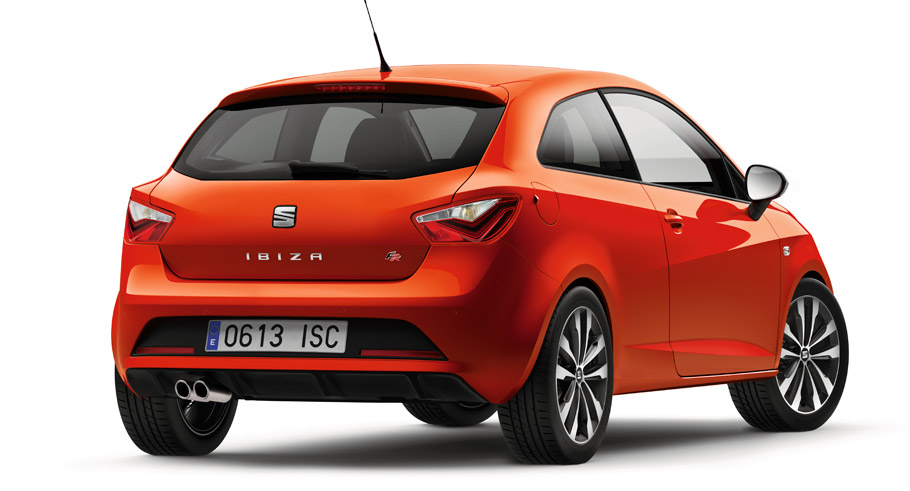 Connectivity
Connectivity features are essential in today's world. And Seat team realizes it. The Ibiza comes with MediaSystem Plus, Satellite Navigation System and MirrorLink function, which allows smartphone to be used safely in the car. Furthermore, SEAT is about to develop its own phone app, called SEAT DriveApp.
The latest Seat Ibiza is definitely a wonderful vehicle with wonderful features. You should definitely check it out.
Source: Seat