2016 Seat Ibiza Cupra Comes With Bold Visuals And Sporty Character

2016 Ibiza CUPRA showcases the essence of what SEAT has to offer to its customers: bold design, incredible performance and next-gen technological features. The compact, but yet flexible CUPRA is believed to be the best compact sporty car. And maybe it is. The vehicle is geared with a 1.8-Liter TSI powerplant, which offers a top speed of 235 km/h (130 mph) and ends the 0-100 km/h (62 mph) run in 6.7 seconds. And along with the impressive performance stats, the 2016 CUPRA also offers and some comfortable interior styling. The cabin creates a feeling of high-quality and comfort and offers some of the latest technological features. The vehicle is geared with SEAT Full Link, SEAT DriveApp and SEAT ConnectApp systems.  But if we have to be honest, we must agree that SEAT has left little room for improvement the interior. After all Ibiza models have always been nicely equipped.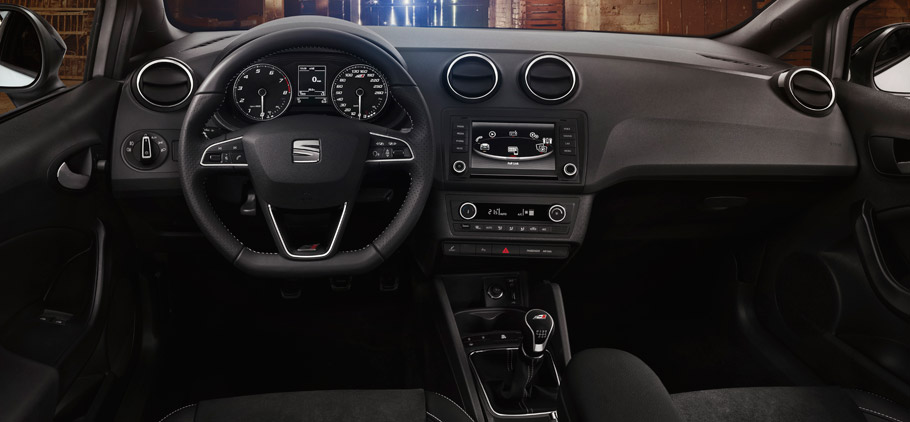 You may remember that the first generation of Ibiza CUPRA reached the roads back in 1996 and since then CUPRA models have become a core element for the whole brand. And now the 2016 CUPRA continues the affair with its offerings. 192 hp/141 kW, electronic differential lock, high-performance brakes, CUPRA Drive Profile with adjustable damping and extensive equipment with innovative features.

So, what do you think of the 2016 Ibiza CUPRA?
Source: Seat