2023 Dodge Challenger Convertible Coming to Dealers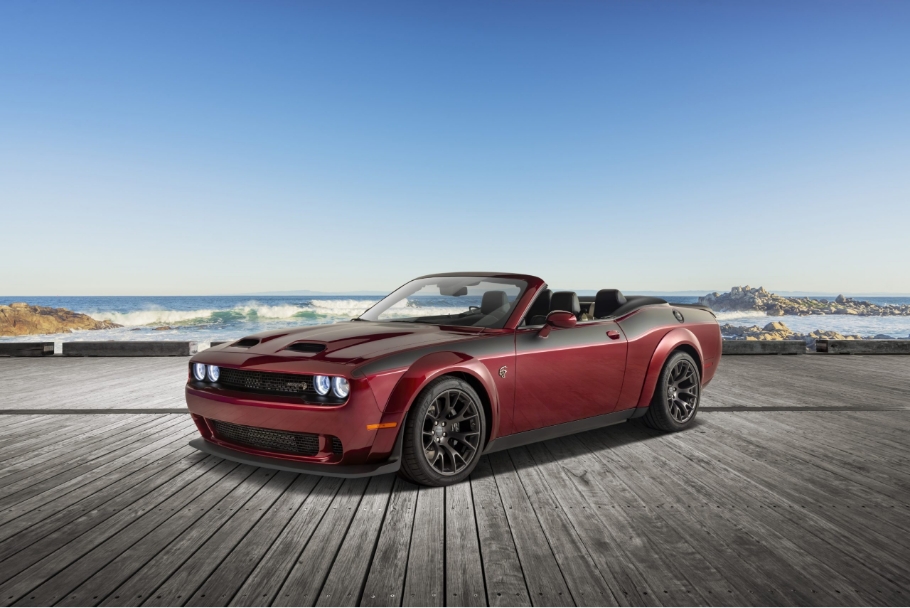 Dodge dealerships are simplifying the process for 2022 Dodge Challenger buyers who wish to add a convertible top to the world's quickest, fastest, and most powerful muscle car. They are now offering an expedited ordering process for third-party convertible modifications through Drop Top Customs, which is the oldest convertible coachbuilder in the United States. This new integrated transportation ordering process enables customers to place third-party orders and pick up finished vehicles through participating Dodge dealers.
Starting August 16, 2022, Dodge dealerships in the US will begin taking retail convertible transportation orders. This new third-party Challenger convertible fulfillment process was announced at the M1 Concourse in Pontiac, Michigan, during the first day of the three-day Dodge Speed Week event series, which showcased current Dodge muscle products.
According to Tim Kuniskis, Dodge brand CEO - Stellantis, while Dodge is on the way to its new performance path, it is also commemorating decades of muscle car power by making it easier for Dodge Challenger customers to create a throwback convertible look. With the new process, customers can order third-party modifications through participating Dodge dealerships and pick up their finished convertible at the dealer once the vehicle is complete.
Drop Top Customs has 46 years of modification experience and specializes in creating convertibles with a fully hydraulic power top that features structural reinforcements to reduce body flex while retaining interior space. The quality design, padded roof, and heated glass rear window provide uncompromised comfort and sound and temperature insulation. The third-party Challenger convertible-top option will be available for 2022 and 2023 Dodge Challenger R/T, R/T Scat Pack, and all Challenger SRT models at a retail price of $25,999 (final pricing to be negotiated and confirmed with the dealer). More ordering information, including warranty information, is available through Drop Top Customs.