500L Beats Edition Added To Fiat 500 Family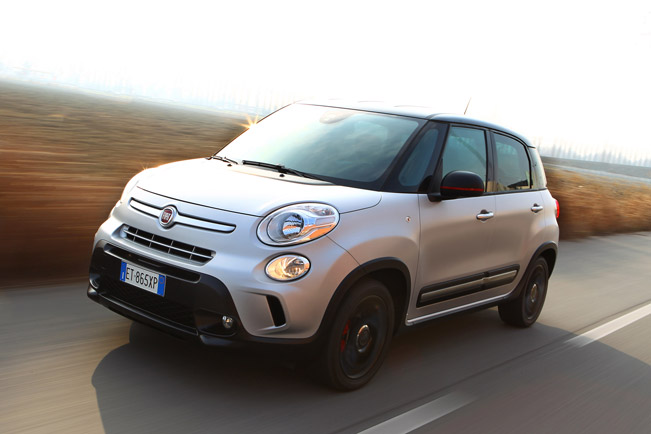 2014 Fiat 500L Beats Edition is a special series vehicle that is currently introduced by the brand. It will expand the current Fiat 500 range and will offer new colours and interior trims. But let's review why this car is named "Beats".
As you might have guessed already, it is because this edition is equipped with revolutionizing sound system. For its development the artist Dr. Dre and Interscope Geffen A&M Records chairman and record producer Jimmy Iovine, worked side by side with Fiat Group sound engineers to develop and calibrate the sound system. As a result the occupants will experience unmatched premium sound.
The exterior of the new model is painted with the refined two-tone grey/black livery - matt or glossy finish, and features red and satin chrome elements. The same style is found throughout the interior. Precisely, the coupe is decided in 'total black' and is wrapped with fabric and eco-leather black trim with red stitching.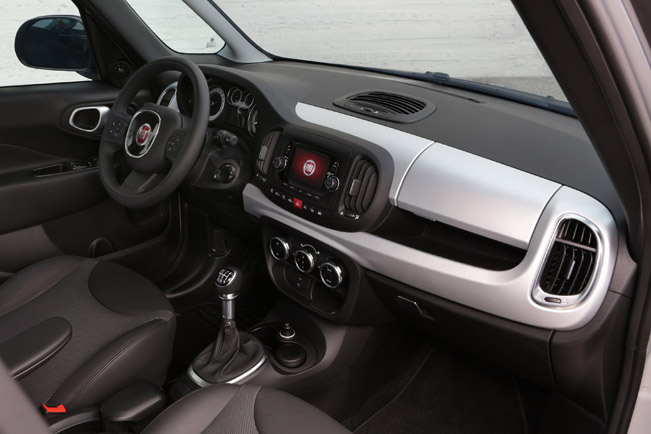 The Beats Edition will be equipped with either the 1.6 MultiJet II turbo-diesel engine or the 1.4 T-Jet petrol one. Both of them deliver the 120 horsepower (88 kW). The first unit is marked by fuel economy, ideal for long journeys. Here the peak power is reached at 3,750 rpm, while the maximum torque is of 320 Nm (236 lb-ft) at 1,750 rpm, and the top speed - 189 km/h. With this engine, the Fiat can accelerate from 0 to 100 km/h in 10.7 seconds, and will have a combined fuel consumption of 4.6 l/100 km and CO2 emissions of 120 g/km.
On the other hand, the 1.4 T-Jet has a maximum torque of 215 Nm (158 kW) from as low as 2,500 rpm and enables the 500L to top speed of 189 km/h, acceleration from 0 to 100 km/h in 10.2 seconds. Equipped with it, the model delivers a combined consumption of 6.9 l/100 km and CO2 emissions of 159 g/km.
Another highlight for the Beats Edition is that it can be equipped with Mopar parts for those willing to further personalize their vehicle. Among these accessories are the satin-finish moulding on the bonnet, the polycarbonate kick plate and the velvet mats with 500 logo. 2014 Fiat 500L Beats Editionspecial series goes on sale this week.
.
Source: Fiat