The 500 Family Grows With The New 2014 Fiat 500L Living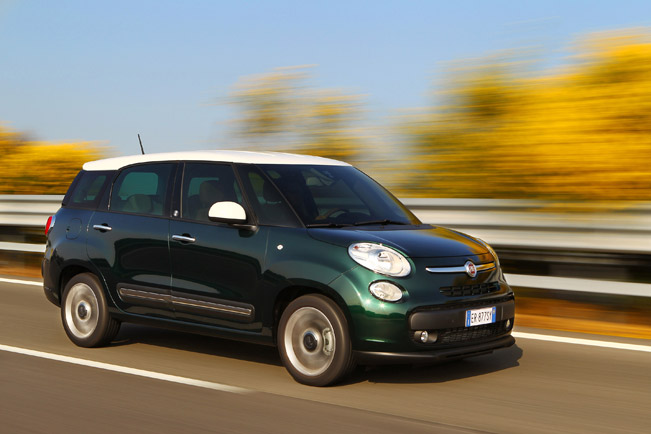 Fiat 500L family is expanding with the addition of the new 2014 Fiat 500L Living. Of course, the model is based on the emblematic Fiat 500 which has become a global success through the years.
The 500L Living reaches out to a versatile audience, which is searching for the harmony between functionality and design. It offers flexibility of utilization and the iconic Italian style.
Fiat's new Magic Purpose Wagon offers the charm of a 500, the agility and compactness of a mid-sized car, the comfort and content of a C-segment station wagon and the space and versatility of an MPV.
Furthermore, the car also comes to offer unmistakeable 'made in Fiat' design which has the optimum balance between interior space and exterior dimensions. The highlight here is that it includes a third row seat, but keeps compact proportions. The vehicle has 435 cm length, 178 cm width and 167 cm height.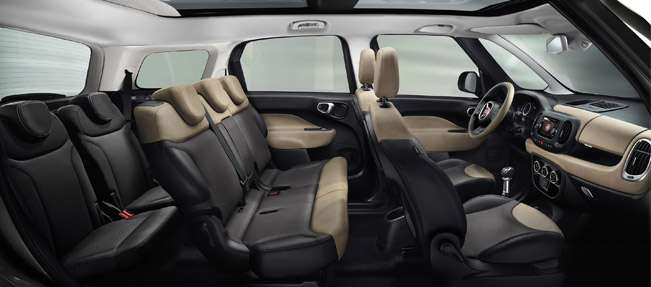 Although it is 20 cm shorter than a C-segment Station Wagon, 500L Living ensures great comfort, space and load capacity, thanks to its 638 litre load capacity. All the aforementioned qualities of the new model, make it perfect for a family use, and also make it a car which appeals to a wide range of people.
Furthermore, the model will be offered with one petrol engine - the 105 hp (77 kW) 0.9 TwinAir Turbo, as well as two turbodiesels - the 105 hp (77 kW) 1.6 MultiJet II and the 85 hp (63 kW) 1.3 MultiJet II. They are matche with manual transmissions, and the latter can be couple with automatic transmission as well.
The range includes two trim levels - Pop Star and Lounge. Both are designed with 5 or 7 seats, and with 19 different body colours (including 11 two-tone combinations). There are also offered 6 interior trims, 15 different types of alloy wheels and hub caps. The new Fiat 500L Living also includes integrated navigation system and rear camera which will help the driver in the reversing manoeuvres.
Source: Fiat