AC Schnitzer MINI Color Concepts Go Beyond The Standard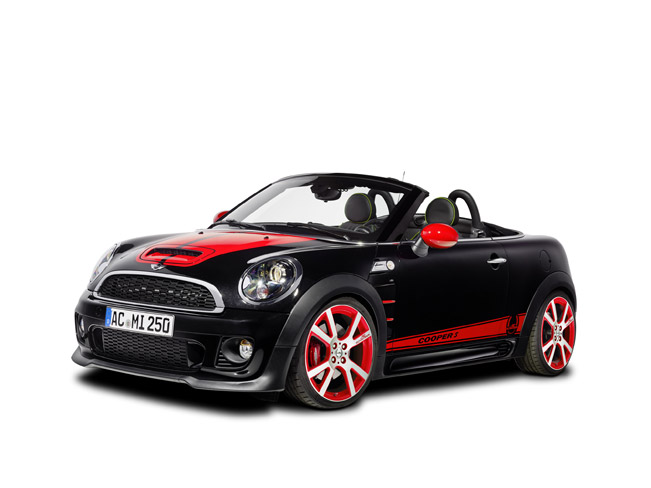 AC Schnitzer MINI Color Concepts offer striking and individual visual attributes which enhance the expressive the unique appearance of the emblematic model. The tuning company AC Schnitzer has given the MINIs a combination of innovative technology with stylish and cheeky design.
In addition, they have equipped the vehicles with new AC Schnitzer sports wings with integrated fins. They convincingly stand out and in addition complement perfectly the paint scheme thus gathering more attention.
Furthermore, the cars also run on new wheels, namely the AC Schnitzer Mi2 alloys in 18-inch sizes. The mirror covers are also colored in the corresponding dye. The colourful styling is continued through vinyls in four fluorescent Color Line shades: Red, Yellow, Blue and Green.
At last to mention is the fact that the AC Schnitzer Color Line Decor Set comprises of films for driver and passenger sides, tailgate stickers and bonnet films. They go along with the vinyls for the vehicle roof and are available in four expressive colors. Of course, they can be combined individually with paintwork in any color.
Source: AC Schnitzer