Aesthetics S or the New Mercedes-Benz S-Class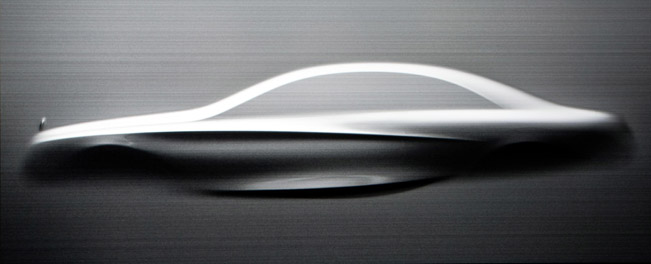 The new Mercedes-Benz S-Class carries a sculpture which is entitled "Aesthetics S". Mercedes-Benz has just provided an artistic glimpse of the future design of the popular luxury saloon.
In the eyes of the viewer the aesthetics of the relief-like sculpture of the new car creates a three-dimensional world. The modern production is envisioned in three acts, which are going to be showcased at the Paris Motor Show at the end of the month.
The S-Class in general represents the latest state of the art in design and engineering. Even more, the typical lines of the S-Class have always expressed the peak of the automotive world. Of course, the new S-Class will continue the tradition.
The sculptural shapes are a classic feature of a Mercedes-Benz design. In the case of the "Aesthetics S" sculpture the designers decided to present the exterior of a future saloon in artistic way.
In general what the people behind the design did is to combine together the modern sense of status, sensual shapes and stylish sportiness in one car.
The shape of the new S-Class will be revealed at Paris Motor Show. It will be showcased via projected light reflections, which will create a three-dimensional world. In addition, it will put emphasis on the organic, naturally-occurring flowing forms of the luxury saloon.
Source: Mercedes-Benz