Glimpse into the Future: Mercedes-Benz Sculpture Aesthetic S [VIDEO]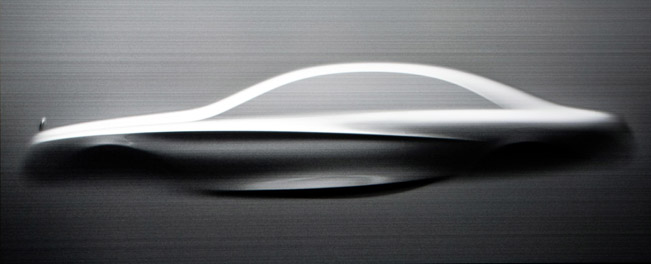 One of the highlight at this year's Paris Auto Show, was the event where Mercedes-Benz has shown their three dimensional sculpture paired with a multi media projection. The artistic rendering unveiled the design elements of the new S-Class shape.
The sculptural shapes are a classic feature of a Mercedes-Benz design. In the case of the "Aesthetics S" sculpture, the designers decided to present the exterior of a future saloon in artistic way. And as you can see from the video below – they surely did so!
In general what the people behind the design did is to combine together the modern sense of status, sensual shapes and stylish sportiness in one car. In fact, in the eyes of the viewer the aesthetics of the relief-like sculpture of the new car creates a three-dimensional world.
Here we can see how art is becoming an inspiration for car design. The sculpture is an artistic approach to the design of the new S-Class, which we are eagerly expecting next year. Gorden Wagener Head Designer of Mercedes-Benz talks about the sculpture and design by Mercedes-Benz:
Video and News Source: YouTube