Alfa Romeo 4C at the 2011 Frankfurt Motor Show
Alfa Romeo 4C Concept was firstly introduced at the 2011 Geneva Motor Show and now the manufacturer has brought it in Frankfurt.
Actually, the model 4C will hit the US market somewhere in 2013, but Alfa Romeo didn't release any further information.
The engine is the well-known 1750 TBi petrol engine delivering 200PS (147 kW). The vehicle also boasts extremely low weight of around 850kg, which means power-to-weight ratio lower than 4kg/hp.
The results are thanks to a superbly light chassis supporting a body made of carbon fiber. The rear frame structure and the crash boxes are made of aluminum.
So, Alfa Romeo 4C will be not only fast in straight line, but in the corners, too. Finally, Lotus Exige will have it's true rival.
Looking forward for more information about this small super sports car.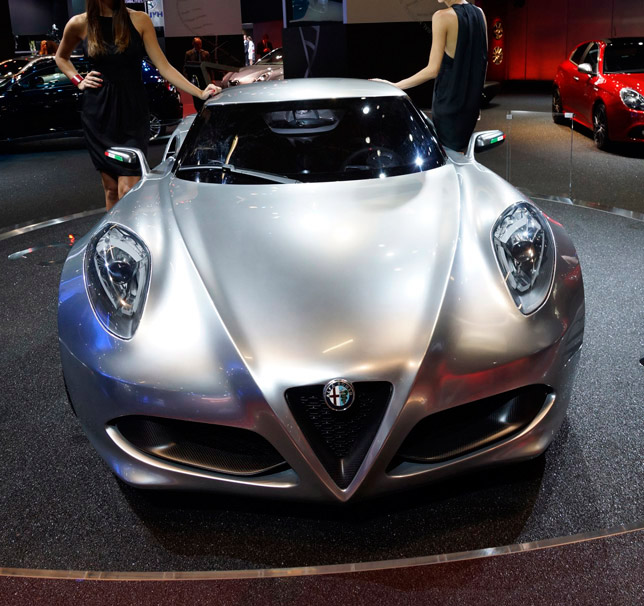 Source: Alfa Romeo