Alfa 4C Concept
Alfa Romeo 4C Concept will be also presented at the 64th International Motor Show in Frankfurt next month. It now boasts fluid metal exterior colour that dynamically enhances the smooth lines of the car.
4C Concept has a total weight of 850 kilos and a power unit with more than 200BHP, which means less than 4kg per HP, not bad at all.
The Alfa 4C Concept uses technology and materials derived from the 8C Competizione – carbon, aluminium, rear-wheel drive – and technology from Alfa Romeo models currently on sale: the 1750 turbo petrol engine with direct injection, the ALFA TCT twin dry clutch transmission; and all the best of Alfa's DNA technology, obviously including the Alfa DNA dynamic control selector.
Other cars on display will be – Giulietta and MiTo.
The Giulietta is equipped with the next generation ALFA TCT twin dual dry clutch semi-automatic transmission. This innovative transmission ensures greater driving comfort and a sportier feel than conventional automatic gearboxes, combined with improved efficiency and lower fuel consumption levels. The ALFA TCT transmission will be available with a choice of two engines : the 1.4 TB MultiAir 170BHP engine and the 2.0 JTDM-2 170BHP diesel engine.
The MiTo will showcase two new engines – a revolutionary 0.9 TwinAir TB 85bhp and a new 1.3 JTDM 85bhp .  The award winning TwinAir engine developed by Fiat Powertrain, develops 85 bhp at 5,500 rpm and torque of 145Nm at 2,000 rpm. By using the Start&Stop device and the smart alternator, the MiTo Twin Air engine has the lowest value of CO2 emissions with petrol engines in its class : 98g/km.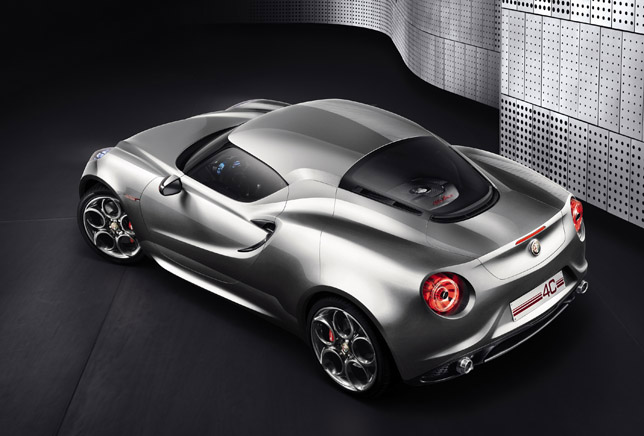 Source: Alfa Romeo