Alfa Romeo 4C GTA US
A great news for all American fans of Alfa Romeo. The brand will debut at the US market with Alfa Romeo 4C GTA. CEO of Fiat and Chrysler Sergio Marchionne confirmed the fact and Alfa Romeo will also hit the market with an SUV, which based on the Jeep Grand Cherokee.
Alfa Romeo 4C is set to go in series production. The car is inspired by the 33 Stradale and the staggering 8C Competizione.
4C is powered by a 1750Tbi with 200HP mated to a new automatic Alfa TCT twin dry-clutch gearbox. The acceleration is rather good – 0 to 100 km/h in 5 seconds and a top speed is electronically limited to 250 km/h (155 mph). The awesome reslts are thanks to the super lightweight of the 4C. It has a curb weight of just 850 kg.
With such performance, 4C is a direct rival to Lotus Elise, but we have to wait a while to see what will be the price of the small sports car.
The Italian manufacturer is also planning a convertible version of the car – 4C Spider. The open-top will have its official debut at the 2011 Frankfurt Motor Show.
Alfas are great cars and the US customers will only benefit from the introducing of these cars on the market.
Stay tuned for more information!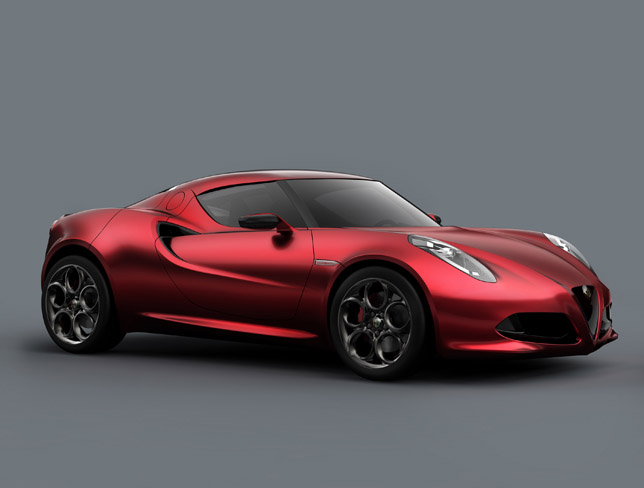 Source: Alfa Romeo