Alfa Romeo 4C Concept
Alfa Romeo 4C Concept is the newest study super ride by the renowned Italian automaker, which public unveil took place at the Geneva International Motor Show.
Representing a pure-blooded compact supercar according to the brand's core values - performance, Italian style and technical excellence, the Alfa Romeo 4C Concept is a two-seater, rear-wheel drive, central-engined coupe, which is approximately 4-meters long and boast a wheelbase of less than 2.4 meters. Its styling utilizes clean yet muscular lines underlining exclusively its athletic spirit.
Boasting weight/power ratio lower than 4 kg/hp, the Alfa Romeo 4C Concept's chassis supports a body made completely of carbon fiber, which offers generous ambience for the driver and passenger, while the rear frame structure and the crash boxes use aluminum extensively. That way, the newly premiered Alfa has weight of less than 850 kg, as well as optimized center of gravity, which offers incredible agility and drivability.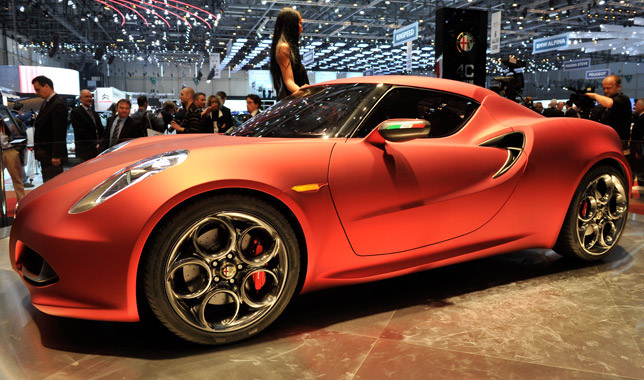 As the name "4C" suggests, the sporty concept draws its energy by a 4-cylinders 1750 Turbo Petrol plant, which delivers 200 horsepower plus, and benefits cutting-edge technical solutions such as direct injection, dual continuous variable valve timing, turbocharger and the revolutionary scavenging control system which eliminates turbo lag.
The Alfa Romeo 4C Concept is scheduled for serial launch in 2012.
Source: Alfa Romeo