Alfa Romeo Gloria IED Concept With World Premiere In Geneva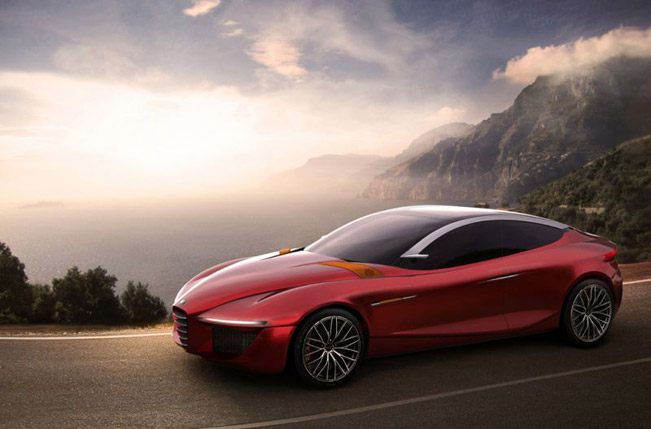 Alfa Romeo Gloria IED Concept is set to make an official world premiere at the 83rd Geneva Motor Show. The European Design Institute (IED) of Turin is presenting there for the first time their new concept vehicle named "Gloria". The car was created by the Master in Transportation Design in collaboration with the Alfa Romeo Style Centre.
As one can see from the picture, this prototype exudes sports spirit and Italian style with the aim to keep the symbol of elegance and prestige so typical for the bran. Alfa Romeo Style Centre participated with passion in the various phases of the project: from the product brief to the brand's historic collection, and from the first style proposals up to the development, in clay, of the model in 1:1 scale.
In details, the car is 4700 mm long, 1920 mm wide, 1320 mm high and has a wheelbase of 2900 mm. It is a sports saloon with decisive lines that run down the side to the rear end. What is more, under its hood there is to be found a state-of-the-art V6 or V8 biturbo engine.
To go even further, this concept is a result of the work of twenty students on the Master programme. The passion that the brand evokes had a powerful impact on the students and teaching staff, allowing them to push themselves within tight deadlines to achieve the final delivery of a project.
What is also known about the concept is that it is going to be reproduced on the iPad in a virtual environment in Geneva. There it will be possible to interact with it, choosing between five models of rims and five body colours to try out, replacing the real ones.
Suorce: Alfa Romeo