New Arteon model is revealed in pretty glamorous manner!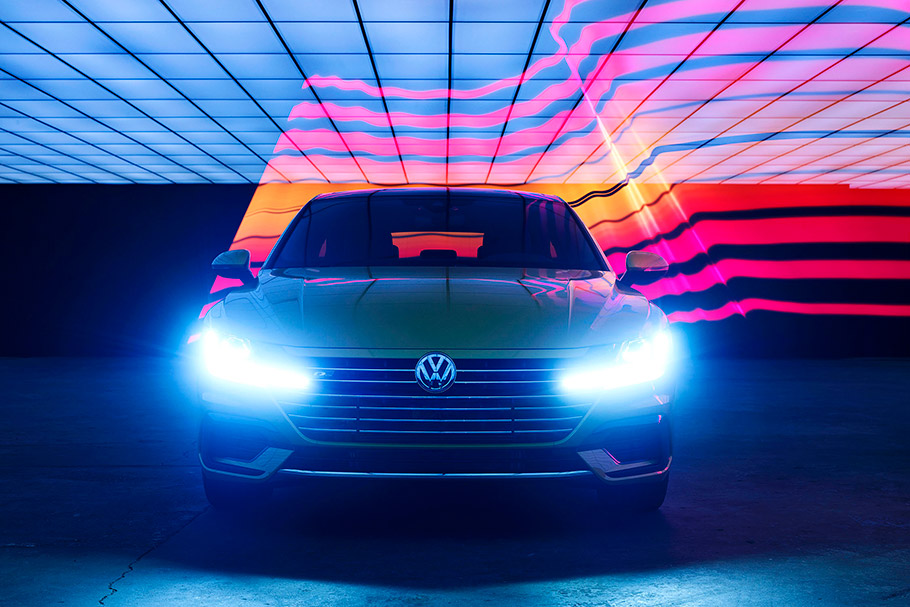 Ahead of the official arriving, the all-new Arteon was unveiled in pretty artistic manner. By collaborating with the award-winning photographer and filmmaker Douglas Sonders, the vehicle was presented with numerous colors, emotions and smiles. Sonders, being fan of the digital photography, has used medium format camera in order to craft the images of the new Arteon vehicle.
The shots visualize the Arteon in vivid techno vibe with retro influences and touches. Apparently inspired by the 1980's lush and glamour, the skilled photographer has managed to show us the party side of the vehicle.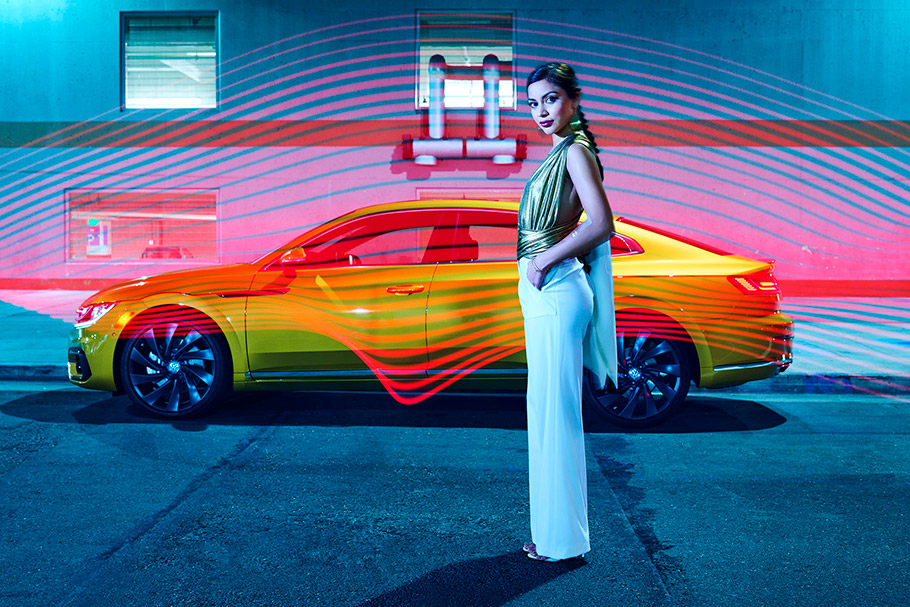 The Arteon itself will be geared with 2.0-liter turbocharged and direct-injection TSI power unit, generating a total of 268hp and 258pound-feet of torque. This power is delivered to the front wheels via standard eight-speed gearbox and precisely distributed via 4Motion all-wheel drive system that is standard feature for every trim level. Furthermore, the vehicle comes with DCC adaptive damping system and new Start-Stop system, which aids to better fuel efficiency and economy.
SEE ALSO: VÄTH reveals new exclusive wheels in its latest tuning project. Check 'em out!
Furthermore, every Arteon model will come with People First Warranty, which provides coverage for six years or 72,000 miles and can be transferred to subsequent owners throughout the time of its duration. Offered in SE, SEL and SEL Premium trim levels, the new family member is expected to hit showrooms later this year.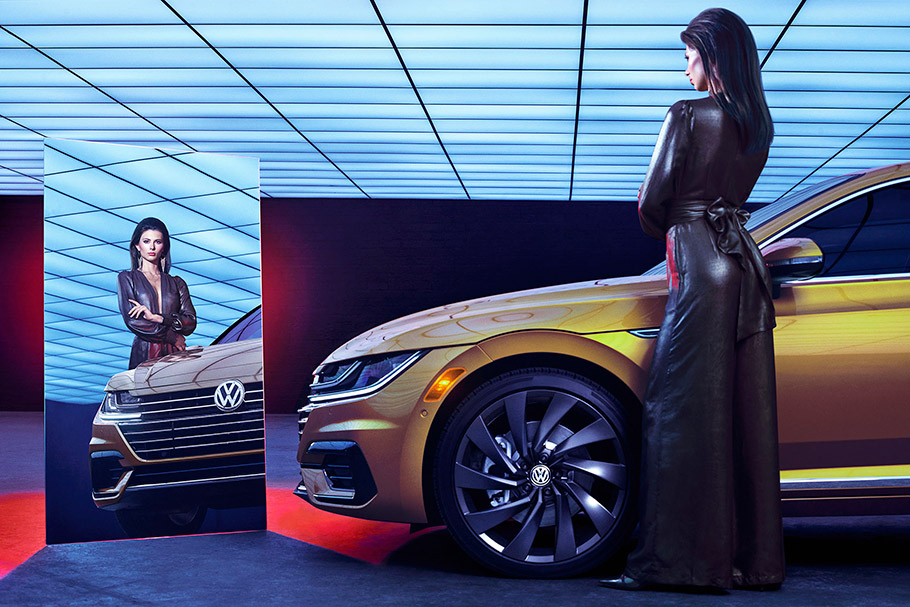 Source: Volkswagen