Ascari Builds on GT3 Success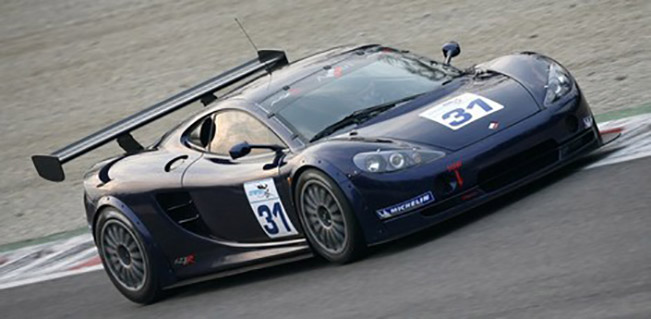 British Super car manufacturer Ascari Cars Ltd is concentrating its focus for 2007 on a high scoring performance in the UK and European GT3 racing series with its KZ-1R super car.
Ascari is currently completing the latest three bespoke KZ-1R GT3 cars at its state of the art production facility in Banbury, Oxfordshire.  The finished vehicles will head to Europe for testing sessions before the start of the FIA GT3 European Championship.
In all, six Ascari KZ-1Rs will compete in this year's European GT3 series which kicks-off on May 6 at Silverstone UK, and travels to Bucharest, Monza and Brno, before the finale in Dubai on November 4th 2007.
Closer to home you will be able to see the Ascari's in action amongst fierce competition in this year's British GT series, entries from teams including Preci-spark and Damax will be fighting hard for championship honours in 2007.
2006 saw championship success for the Damax Race team, running three bespoke Ascari KZ-1Rs, competing against more established rivals including Porsche, Lamborghini and Ferrari. As the first development year between Damax and Ascari, results came quickly with podium places and race wins in the European GT3, British GT and European GT Open Championship.
"Ascari has focused production in its factory heavily on the new KZ1-R GT3 car" explains Braam Smith, Ascari's Operations Director. "We now have the facility to assemble all components of the vehicles in-house, from re-tuning the engines to trimming and fitting the carbon fibre panels, so each car is hand built by our experienced staff." Ascari is based in the racing heart of the UK and Ascari employs 32 of the most passionate and skilled engineering staff to oversee production of its unique racing car.
Braam continues, "We experienced considerable success in our maiden year in GT racing during 2006, and have decided to make this our focus for the immediate future.  Ascari has a strong racing heritage with successes in the Le Mans and Daytona 24-hour races, the FIA Sports Car Championship and EuroBOSS, we hope to build on this for 2007."