ATS Reveals Lightweight Leggera Roadster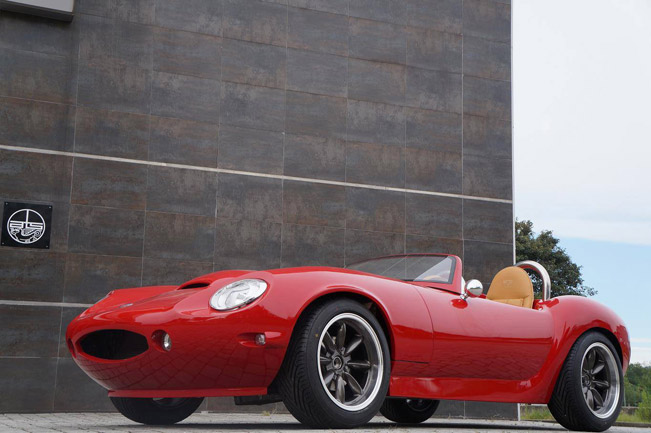 ATS Leggera is red and fast open-top two-seater and it is made in Italia. Yes, ATS has nothing to do with Cadillac, but stands for Automobili Turismo e Sport. This is an Italian automaker that has been created in the 1960's by former Ferrari staffers. ATS Leggera Roadster is born with the idea to revive the concept of Italian sports cars which were famous back in 50s and 60s. These vehicles are still kept dear and alive in the memories of millions of fans.
This model is the first one to include a front midcenter positioned engine in order to optimize weight distributions. They are rated at 50% -50% between front and rear axles. It has a stainless steel tubular frame chassis with large diameter tubes, but its architecture is made of lightweight materials. The result is that the overall weight of the car is 650 kg.
In addition, the suspension is double wishbone with adjustable Ohlins shock absorbers. The Italian automaker also offers an optional kit. The hubs are machined from solid aluminum, while the brake system includes 6-piston calipers at the front and rear and ventilated discs.
ATS Leggera is driven by two versions of the Turbo 1600 engine. The power of 210cv and 240CV determine the two versions - the 300 and 365 Leggera. The top version is offered as standard with selectable dual map Road / Race and launch control.
The engine is coupled with a five-speed manual reinforced transmission. There is also available a streightcut gearbox and a 6-speed sequential gearbox. The basic version of the car accelerates from 0 to 100 km/h in 4.3 seconds on its way to a top speed of 220 km/h. It runs on 16" alloy wheels which are offered as standard.
Inside, this ATS includes bespoke leather seats, wooden steering wheel, and Smiths instrument panel centrally located. There are also 3-point seat belts, adjustable aluminium pedalbox with brake balance knob as option, a shift knob and an aluminum fuel cap, chrome mirrors, aluminum switches, LED rear lights, front and rear anti-roll bars, stainless steel fuel tank and solid painting.
Source: ATS Autosport