Audi A6 Honeycomb: Punchy, Stylish, Dazzling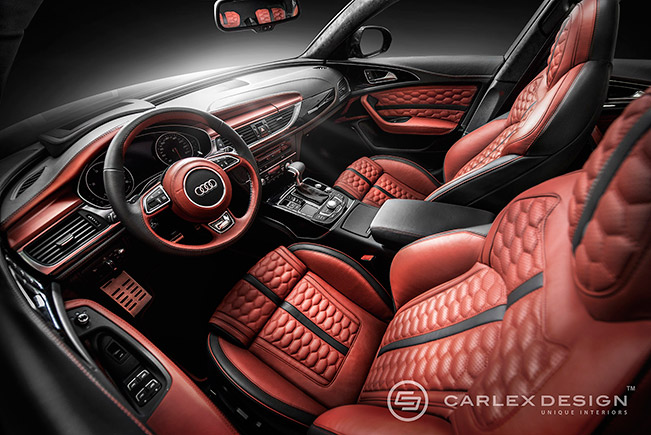 For the experts at Carlex Design difficulty means nothing and challenge equals an opportunity to impress. With a sting to it, the specialists from Carlex Design released into the internet space their dazzling redesigned Audi A6 Honeycomb.
The red and black combination used for the interior shapes a vehicle of excellence and distinctive supremacy. The car will not just make you dream of it, it will make you dream about it, live and breathe for it. Some of the experts from Carlex Design claimed that; "We had at our disposal the modern Audi interior with brilliant seats which were the excellent starting point for making our unique concepts a reality. The project design was approved unanimously."
One of the most intriguing and not-so-simple tasks in the transformation of the A6 proved to be the re-trimming process. But as it seems, Carlex Design successfully managed to deal with this difficulty because the result is just splendid.
This time, though, the more intensive use of saturated black creates rather discrete appeal and elegant look. There is also a punchy honeycomb overstitching contours which put emphasis on the sporty spirit of the Audi A6 Honeycomb. The intriguing forms and colors crafted a phenomenal interior that really stands out. Not betraying its nature, Carlex company used a high quality nappa leathers from Bentley range, mixing them with the exclusive honeycomb overstitching. All of those underlining refined characteristics plus the shape of the seats unleash the full capacity and genuineness of the A6.
What do you think? Thumbs up or thumbs down?
Source: Carlex Design