Audi Defends its Leading Position in Illuminating Technology

Audi confidently expands its lightning technology and remains on the leading place. The latest project, called the "intelligent laser light for compact and high-resolution adaptive headlights" and has the ambition to create the headlights of the future. The used technology is called  Matrix Laser and will make the road illumination even more flexible and efficient.
Matrix Laser technology is based on the LaserSpot project, that Audi first introduced in the Audi R8 LMX. And now, for the first time bright lasers allow the whole technology to be available in compact and powerful unit, as the headlight is.
The technology itself operates with a micro-mirror, that manages to redirect the laser beam. The dynamics ensure, that when you drive at low speed, you will have a great area in front of you, that is illuminated and when you go on high speed, the angle gets smaller, which results on a higher intensity and range. Handy. As you suggested, this will be extremely helpful gadget, when used on the highway.
SEE ALSO:  Audi on Demand Shows Latest Possibilities for Ownership and Usage
Another intelligent feature is the activation and deactivation of the diodes in relation to the mirror position. This makes the illumination beam responsive and dynamic. The idea behind the dynamics is to make the road highly illuminated, while other drivers and pedestrians get reduced glare. Wonderful tech, when it comes to safety and comfort, isn't it?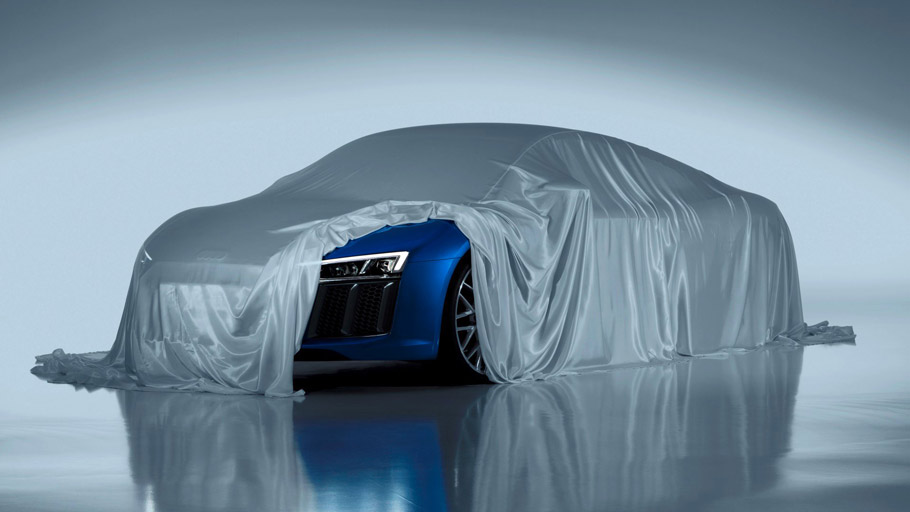 There is even a blue laser diodes, that produce their light on a moving mirror, which blends the blue and white lights and projects them on the road. The mirror, used for the blending is a special Bosch unit, that is based on a silicon technology. These same units are used also for the electronic stability control.
In general, Audi really defends its leading positions, when it comes to illuminating technology and the latest product proves it. Tell me what you think in the comment section.
Source: Audi