Audi featuring Ducati at Pikes Peak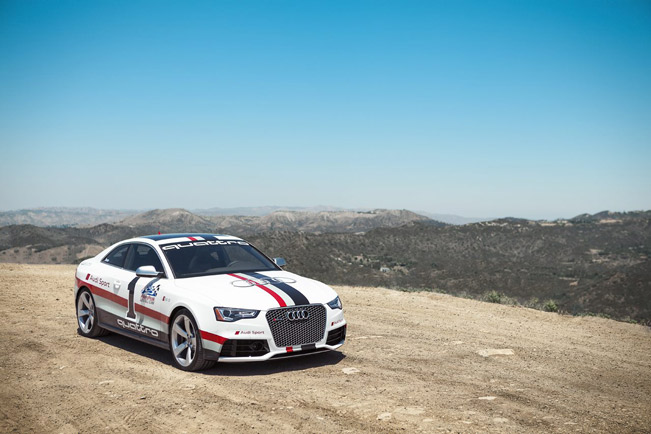 So that's what the big Audi surprise is. A tag team on the Pikes Peak climb that consists of an RS5 and a Ducati Multistrada 1200 – a celebration of the two franchises' coming together (Audi buying Ducati). A union then, between the sensible Germans and the passionate Italians – always a recepie for a success.
Here's an energetic clip that showcases the representatives. To an everyday normal person, the Ducati is essentially a bike. To us however, it is some sort of a strange car that's been deprived of two of its wheels. Quite a far fetched misconception, but is it really? This is a Multistrada 1200 Ducati which boasts a 1.2-liter liquid-cooled engine that produces 150 hp. It also has a 6-speed transmission and a wet, hydraulic multi-plate slipper clutch. On the 2012 models, ABS is standard and there's an engine mode switcher the regulates the power output. All of that grunt and sophistication may sound over the top, but.. it does even more so when we take into consideration that the Multistrada weighs just 190 kg when dry.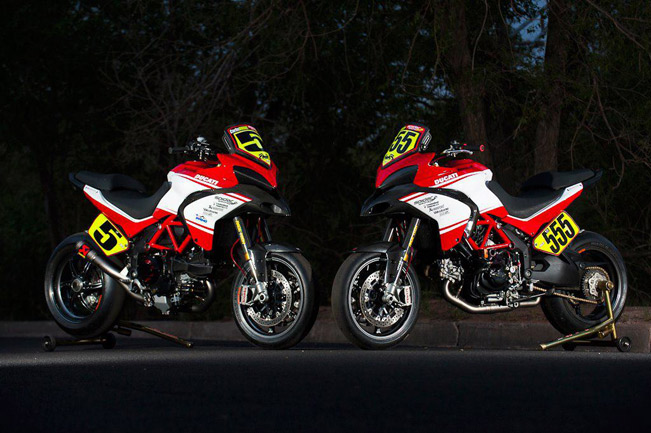 There's doesn't seem to be anything special, special about the RS5 which is still an impressive head-turner and stomach churner. That is, nothing special beyond that body work which is styled, alongside with the theme of the Multistrada, to represent at the Pikes Peak International Hill Climb.
Also, on a side not, Audi will be donating at the "Battle the Blaze" fund which has been established by the Pikes Peak International Hill Climb organizers to help the wildfire-ravaged community surrounding Pikes Peak.
Video Source: AudiofAmerica via YouTube