Audi Q7 Quattro Wide Track by Kahn Design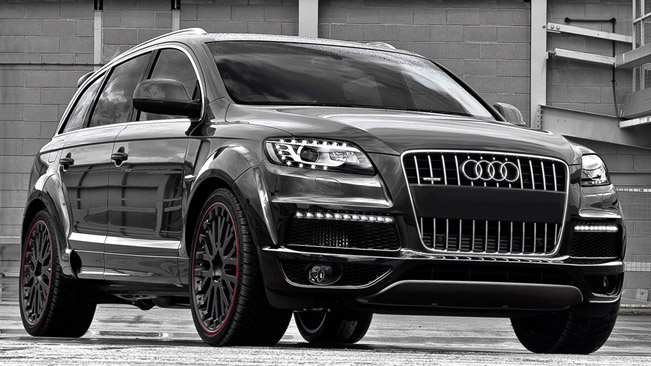 Kahn Audi Q7 Quattro Wide Track is the latest creation of the talented luxury designers at A. Kahn Design. In this project they have mixed the club-class quality and the high-tech engineering in order to deliver stance of glamour and individuality.
The exceptional design language of the carbon black Audi Q7 Quattro is additionally emphasized via Kahn's Wide Track tuning and in addition the latter ensures that this vehicle is dynamic in proportion and distinctive in appearance.
In this project has been kept the basic principle of lightweight design. The professionals at the British tuning company have thus included in this Audi a new front replacement wings with air vents (X2), wide wheel arches with rear vented spats, rear vented bumper, S-line front grille, brake calipers, RS-X alloy wheels (9.5 x 22), door entry sill plates in stainless steel, privacy tinted glass and exhaust tailpipes in stainless steel.
The interior has also been transformed in order to bring about more personalization. A multitude of detailed improvements is present and many details have been restyled. For instance one can see that the speedo and Rev Counter fascia is adorned with red and white livery, vented foot pedals are in machined aluminium and front and rear seats in quilted and perforated black leather with red stitching.
Nothing in terms of power in this Audi has been changed. Nevertheless, the Audi still delivers an immense force of 245 hp (180 kW) and 550 Nm (406 lb-ft) of torque.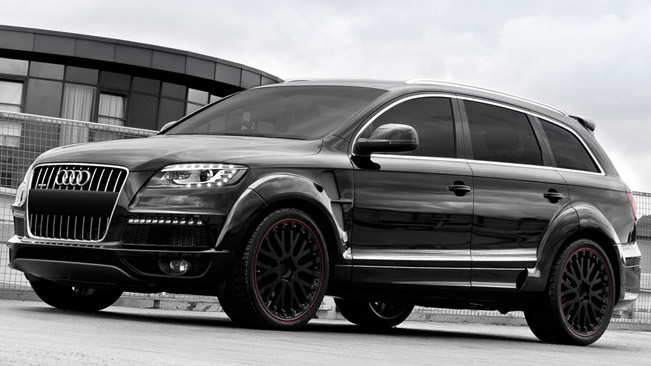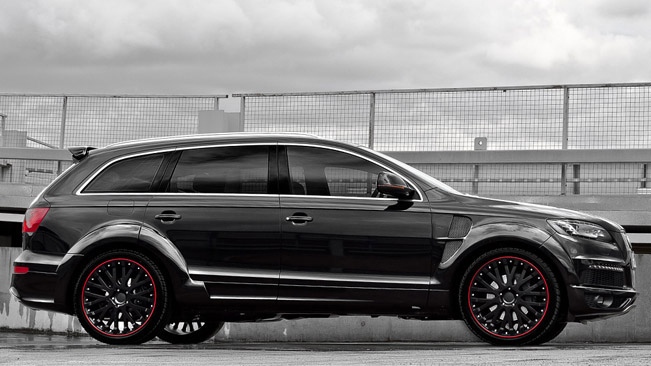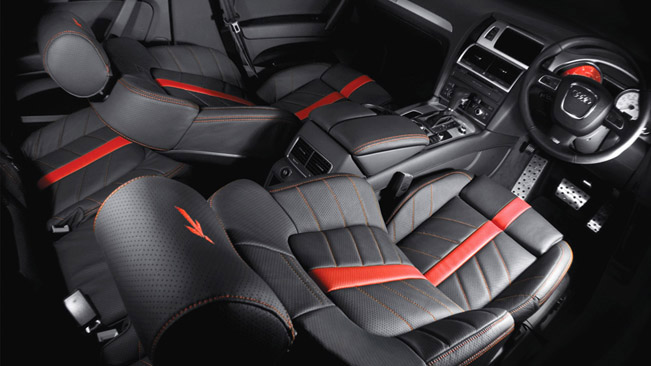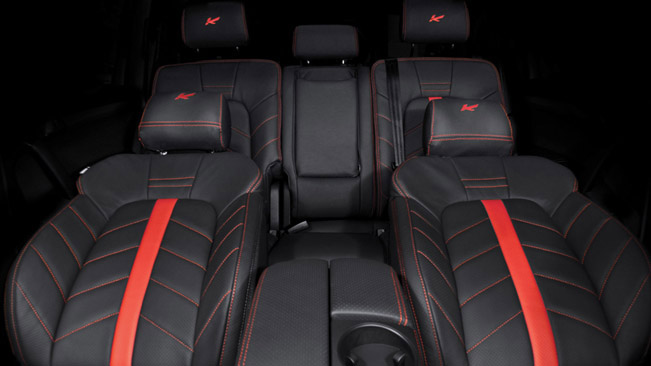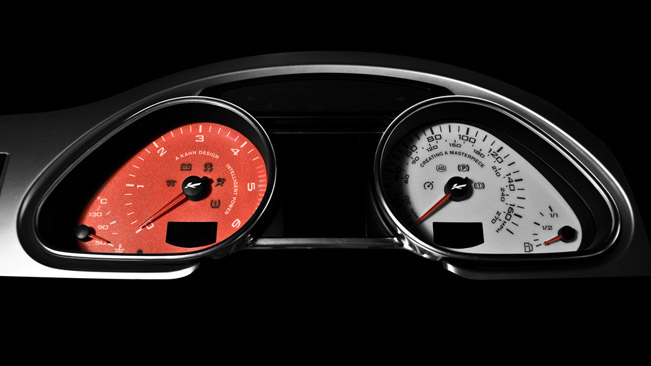 Source: A. Kahn Design