Audi R8 LMS at Nurburgring
Audi R8 LMS was tested at the Nurburgring these day by ABT Sportsline and Phoenix Racing, who had a lot of experience over the last two years at the 24-hour race around the race track with the quattro GmbH GT3 sports car.
"The Audi R8 LMS was developed specifically for customer sport," said Head of Audi Motorsport Dr. Wolfgang Ullrich.
"With the two factory supported events at the Nürburgring and at Spa-Francorchamps we aim to underline the positive image that the R8 LMS has built up following its first two years of competition. I think we are well positioned for this from the driver and team side.", he added.
2011 Audi R8 LMS includes a modified engine control for the 5.2 litre V10 power unit, revised suspension and a light-weight motorsport clutch specifically developed for endurance races.
"The 2011 season started perfectly for the Audi R8 LMS with the one-two finish at Bathurst," comented Werner Frowein, Managing Director of the quattro GmbH.
"We want to continue this. In the shape of Phoenix Racing we send a team to compete that has accompanied the development of the R8 LMS for endurance races since the very beginning and which has gathered the most experience in this area. ABT Sportsline is the perfect choice for the Nürburgring, and WRT for Spa. As far as the drivers are concerned you could hardly wish for better.", added Mr. Frowein.
ABT Sportsline and Phoenix Racing contest rounds of the VLN endurance championship in preparation for the 24-hour race at the Nurburgring. WRT contests the Blancpain Endurance Series in 2011 which also includes the 24-hour race at Spa-Francorchamps.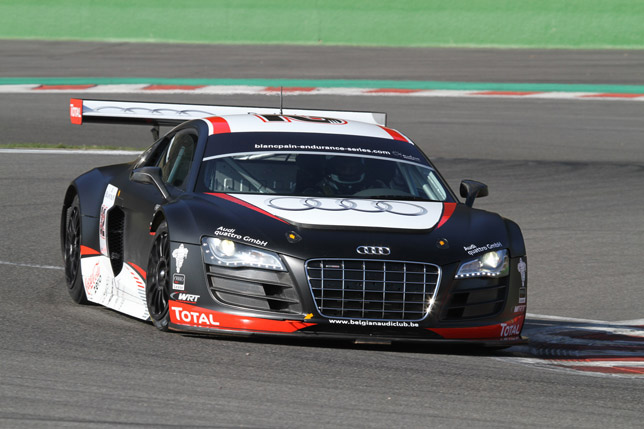 Source: Audi