Aznom Panda 4x4 Valgrisa
The customization of a Panda 4x4 made by Aznom was born in the Valle d'Aosta Mountains. It came from the Valgrisa idea to make a car designed for travel routes between the mountains roads and in line with the traditional values of the company.
The customization has focused mainly on the interiors that have been coated with leather combined with the refined Rosset wool, produced by Valgrisa according to the traditional methods of the Valle d'Aosta. It created a connection with the materials and the colours of the items realized by the company.
In particular, the intervention on the interiors has taken place covering all elements, including seats, door panel, dashboard and steering wheel, alternating leather and wool. Some wooden inlays typical of the valley complete the set. They have been made by the craftsman Mauro Colliard and they reproduce scenes from the processing of the wool. There is also a coating wood for the instrumentation area and the gear knob is made by carving.
The work on external has concentrated on plastic moulding that now have a new colour, and on the rear-view mirrors and the handle of the lift gate, which has been coated with a true essence of wood. The original rim have been replaced with Mak of 14", which support snow tires that well adapt to the usage that will be made of  the car.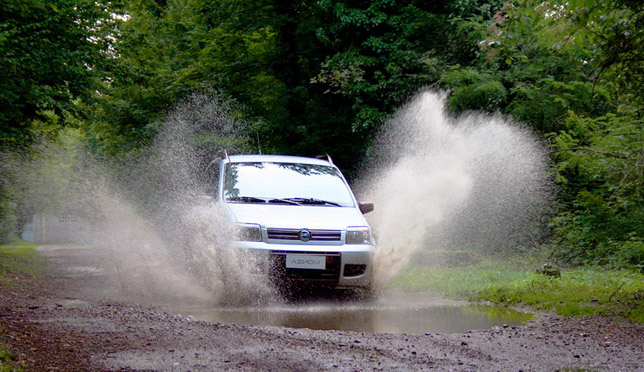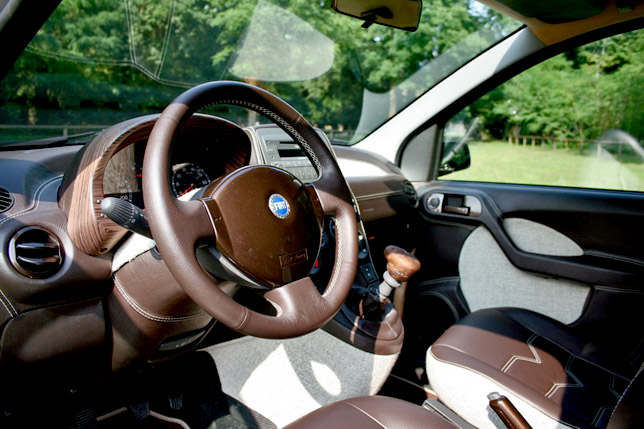 The preciousness of raw materials is determined also by the shortage of the fleece of autochthon sheep "Rosset", from which Valgrisa wool is derived. The 1800 specimens of these sheep are filed and recorded in the F. A. O. documents and their processing is performed in small laboratories situated in high mountain that weave at Valgrisenche (the cooperative «Les Tisserands») and at Champorcher (the cooperative «Lou Dzeut»). A peculiar traditional connotation is given by the presence of wooden hand-carved panel with some inlays that reproduce scenes of Valle d'Aosta life. Also the instrumentation area and the handle of the dashboard tray have been designed in wood. As regards the external parts, Aznom has interpreted the Valgrisa elegance and philosophy revisiting the colours of the mouldings, of the bar rack and rethinking the rear-view mirror caps and the handle of the lift gate, which has been coated with a true essence of wood. Valgrisa thought to revive elegance through Valle d'Aosta tradition, demonstrating also in this case that often "elegance stems from the simplest things". The price of the complete Valgrisa customization is 12.000€.